Kent V. Hasen, MD: Aesthetic Plastic Surgery & Med Spa of Naples
3699 Airport Pulling Road North
Naples, FL 34105
Phone: (239) 262-5662
Monday: 8:00 a.m. – 6:00 p.m.
Tuesday - Thursday: 9:00 a.m. – 5:00 p.m.
Friday: 8:00 a.m. – 4:00 p.m.

Breast Implant Removal
Few women considering breast augmentation think about removing their breast implants at some point in the future. At our Naples-Fort Myers practice, however, Dr. Kent V. Hasen sees patients who either want or need to have their implants removed. It's important that an experienced, highly trained, board-certified plastic surgeon performs this procedure—called explant surgery—because it can be more complicated than primary breast augmentation.
Breast Implant Removal

Before & After Photos
WARNING:
This feature contains nudity. Please click OK to confirm you are at least 18 years of age and are not offended by such material.
Reasons for Breast Implant Removal
Nearly 50,000 women underwent surgery in 2018 to have their breast implants removed for various reasons. Some patients decide several years after getting breast augmentation that their implants are too large or heavy, or that having breast implants no longer fits their lifestyle. The primary reasons for explant surgery include:
Complications such as capsular contracture
Desire to change appearance
Asymmetry or visible implant rippling
Implant rupture or leak
In some cases, women believe breast implants are the cause of physical symptoms ranging from fatigue, joint pain, food intolerance, hair loss, and other autoimmune diseases. This collection of physical ailments are often referred to generically as breast implant illness, a condition that at this point isn't supported by medical research. Despite the lack of proof connecting the implants to the symptoms, some women decide to have explant surgery for the peace of mind it can bring.
We Support Your Decision
Dr. Hasen collaborates with patients to help them choose the treatment path that meets their goals. Ultimately, the decision to remove implants is the patient's and our entire team supports that choice. This includes women who have textured breast implants who may want them removed based on research showing that a rare cancer called anaplastic large cell lymphoma (ALCL) is related to biofilm as well as textured implants. The number of women with the specific implants linked to breast implant-associated ALCL (BIA-ALCL) is extremely low, but some patients with textured implants are choosing the remove them even if they're not the exact model identified by the FDA.
Capsular contracture has also been linked by multiple studies to biofilm that coats breast implants. Capsular contracture is the most common complication associated with breast augmentation and occurs when the capsule of scar tissue that naturally forms squeezes the implant. In moderate to severe cases, it can cause discomfort, distort the breast's appearance, and make it feel hard and unnatural.
For patients with capsular contracture who choose to replace their implants, Dr. Hasen offers breast revision surgery and a nonsurgical procedure .
Extra Safety Precautions
Dr. Hasen goes to great lengths during the breast augmentation procedure to minimize the risks of post-op complications. That includes extra steps designed to prevent infections caused by bacteria that normally live on the skin or in the breast. To limit the chances of bacteria contaminating the area around the implant during breast augmentation surgery, Dr. Hasen:
Bathes the implants and the implant pocket with a diluted betadine solution which has been shown to decrease capsular contracture and eradicate bacteria in the pocket.
Inserts the implants using the revolutionary Keller Funnel® (sometimes called "touch-free" breast augmentation), which can possibly reduce the risk of capsular contracture.
Covers the nipple-areola complex with an anti-microbial dressing to help prevent contamination.
Dr. Hasen performs all breast augmentation procedures in our state-of-the-art surgical center, which opened in 2016, to ensure a completely sterile environment.
Our Surgery Center
We'll admit it: We love our surgical center as much as our patients do. The 7,600-square-foot facility, opened in 2016, reflects the blend of aesthetics, technology, and attention to detail at the heart of Dr. Hasen's world-class plastic surgery practice.
Tour the Facility
"Dr. Hasen and his staff are amazing!"

"I am almost 4 months out from surgery and I am thrilled with my results!…When it comes to plastic surgery I'd rather pay for the best and have great results than go with someone cheaper and risk not so great results and as far as I'm concerned Dr. Hasen was the best choice!"
Implant Removal Techniques
Dr. Hasen tailors each implant removal procedure to the specific needs of the patient. The most straightforward explant surgery involves using the scars from the original augmentation procedure to make new incisions. A few patients have implants inserted using incisions in the underarm area and new incisions are necessary in these cases.
Some women who have saline implants can have them removed under local anesthesia if Dr. Hasen doesn't remove the capsule along with the implant. Typically, however, explant surgery is combined with a breast lift to give the breasts a more attractive shape. Implants stretch the breast skin and breasts will look significantly different once the implants are removed.
You can have the implants removed, the implants and part of the capsule removed, or the implants and the entire capsule removed—a procedure called "en bloc resection." Dr. Hasen prefers the en bloc technique for capsulectomy procedures, removing the fibrous capsule surrounding the implant and the implant itself as one. Because the capsule can sometimes be firmly attached to the ribs and chest wall, it may be necessary to remove it in multiple pieces and then thoroughly irrigate the pocket with an antibiotic solution.
If there is a diagnosis of BIA-ALCL, an en bloc capsulectomy is the only option.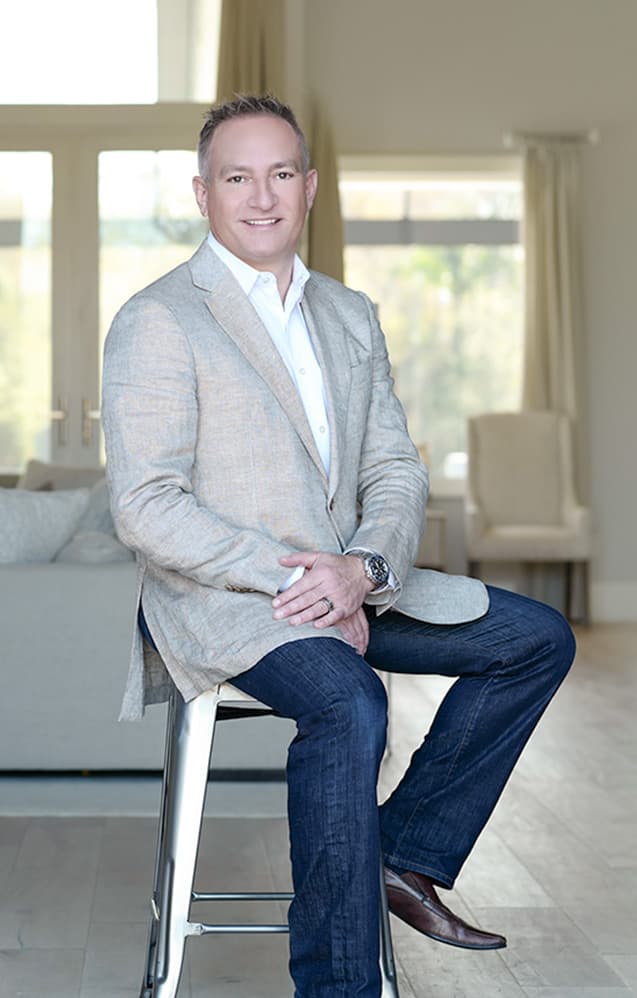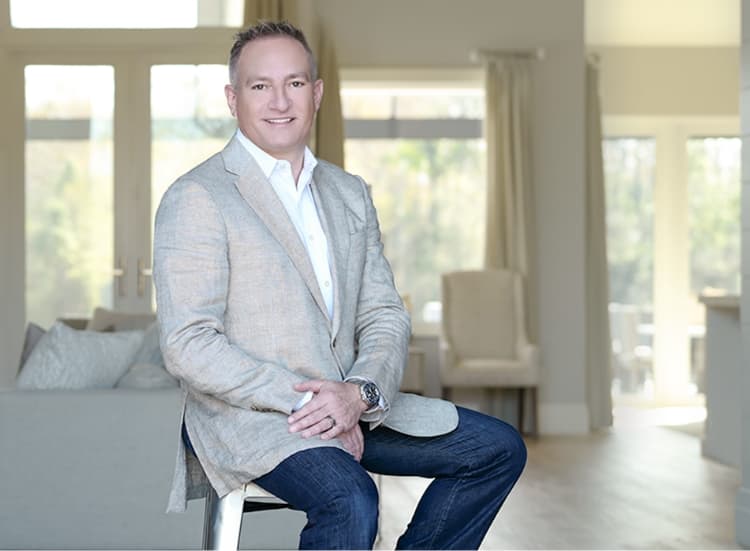 Dr. Kent V. Hasen
As a board-certified plastic surgeon serving Naples and Fort Myers, Dr. Hasen's goal is to help you love the reflection you see in the mirror. He is passionate about patient care, and his exceptional surgical talent and decades of experience allow him to create beautiful, natural-looking results.
Credentials you can trust

Cost of Breast Implant Removal in Naples
The cost of breast implant removal surgery varies from patient to patient, depending on each situation. For our Fort Myers and Naples patients, the price of breast implant removal typically ranges from $14,000 to $17,875. Keep in mind that is an average and each procedure is different. For example, an en bloc capsulectomy will cost more than only removing the implants. We offer financing options and your health insurance may pay some or all of the cost if a primary care physician determines removing the implants is a medically necessary procedure.
Take the First Step
Getting breast implants removed is a significant decision. To learn more about your options, request a consultation with Dr. Hasen using the online form, or call (239) 262-5662 to schedule an appointment. Women considering cosmetic breast surgery travel from throughout southern Florida, including North Naples, Bonita Springs, and Punta Gorda, to have Dr. Hasen perform their procedures.
A Reputation Built on Results
Our Patients Say It Best
You deserve the highest caliber of service, care, and results, and at Kent V. Hasen, MD, we're committed to providing all that and more. But don't take our word for it—see for yourself what our actual patients have to say about their experiences with us.
Wow! What a wonderful experience at Aesthetic Plastic Surgery & Med Spa Of Naples! I had a breast augmentation...
Dr. Hasen and his staff was everything a person could hope for and more when it came to my first ever...
After visiting Dr. Kent Hasen's office and meeting his amazing staff and having a consultation with...
I had breast augmentation done with Dr. Hasen 1 year ago & I couldn't be happier! I've always wanted...