Kent V. Hasen, MD: Aesthetic Plastic Surgery & Med Spa of Naples
3699 Airport Pulling Road North
Naples, FL 34105
Phone: (239) 262-5662
Monday: 8:00 a.m. – 6:00 p.m.
Tuesday - Thursday: 9:00 a.m. – 5:00 p.m.
Friday: 8:00 a.m. – 4:00 p.m.

VECTRA® 3-D Imaging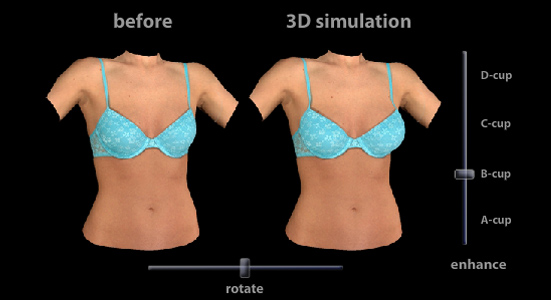 Our photo galleries are excellent tools if you wish to see the results Dr. Hasen can achieve at his plastic surgery practice in Naples. But when it comes to picturing how you might look, nothing is better than a 3-D image created using your body or face. Dr. Hasen is one of the few plastic surgeons in the Naples area offering the VECTRA® 3-D imaging system, which uses advanced software to provide a realistic view of how you can look following cosmetic surgery.
People considering plastic surgery often travel from Fort Myers and throughout the United States and beyond to benefit from Dr. Hasen's leading-edge techniques. We invite you to request a consultation and learn more about the VECTRA 3-D system at Aesthetic Plastic Surgery & Med Spa of Naples. Or call our office at (239) 262-5662.
A New Dimension in Plastic Surgery
Even after you've decided to pursue plastic surgery, important decisions about the procedure itself remain. For example, if you are getting breast augmentation, you'll have to choose an implant size. If you are having rhinoplasty, there are choices to make about the final shape of your nose. Using the VECTRA 3-D imaging system, you can feel more confident in the choices you make.
Although the VECTRA system doesn't provide an exact representation of how you will look, the close approximation helps you picture your ultimate results. One of the most valuable ways to use the VECTRA technology is to compare different looks. For example, you can see how you might look with smaller or larger breast implants.
How Does VECTRA 3-D Work?
First, the VECTRA system rapidly captures high-resolution color images of different angles of your face or body. The software then combines your image with medical data to create a highly realistic 3-D simulation that can be viewed from different angles. The images can be manipulated to show the potential results of, for example, your augmentation with different sizes of implants. It can also show the potential results of a breast lift without implants.
Who Can Benefit From Using VECTRA 3-D?
The versatile system can capture images for patients undergoing a variety of cosmetic procedures.
Whether a patient is getting a nose job or a facelift or trying to decide whether to combine facial rejuvenation procedures, the VECTRA system will help provide both straight-on and profile perspectives of how the final results could look.
Women considering breast augmentation and breast lift can take advantage of VECTRA's imaging capabilities to see the possible outcomes, and establish realistic expectations from their procedures.
A patient who comes in for a body contouring procedure, such as liposuction, can get a glimpse of what his or her new physique may look like after surgery.