Kent V. Hasen, MD: Aesthetic Plastic Surgery & Med Spa of Naples
3699 Airport Pulling Road North
Naples, FL 34105
Phone: (239) 262-5662
Monday: 8:00 a.m. – 6:00 p.m.
Tuesday - Thursday: 9:00 a.m. – 5:00 p.m.
Friday: 8:00 a.m. – 4:00 p.m.

Mommy Makeover
Few things in life are as rewarding as having children. However, the physical demands of pregnancy, childbirth, and breastfeeding can take a significant toll on your body. Even exercise and a healthy diet are often not enough to restore your pre-pregnancy body. For many women, the solution is a Mommy Makeover. At his Naples and Fort Myers, FL practice, board-certified plastic surgeon Dr. Kent V. Hasen specializes in Mommy Makeover procedures.
To learn how a personalized Mommy Makeover procedure can enhance your look, we invite you to contact us for more information or schedule your consultation online. By registering online, you can take advantage of special consultation savings. You can also call us at (239) 262-5662.
Mommy Makeover

Before & After Photos
WARNING:
This feature contains nudity. Please click OK to confirm you are at least 18 years of age and are not offended by such material.
Who Is a Good Candidate?
At Dr. Hasen's practice, Mommy Makeover surgery is popular with women from Bonita Springs, Punta Gorda, Marco Island, and throughout southwest Florida who want to improve multiple areas, especially those most affected by pregnancy and breastfeeding. You may be a good candidate if you are:
In good overall health
Not planning to have more children
No longer breastfeeding
Not trying to lose a significant amount of weight
Whether your children are young or grown, or you have never had children, a Mommy Makeover with Dr. Hasen might be just what you need to renew your appearance and your confidence.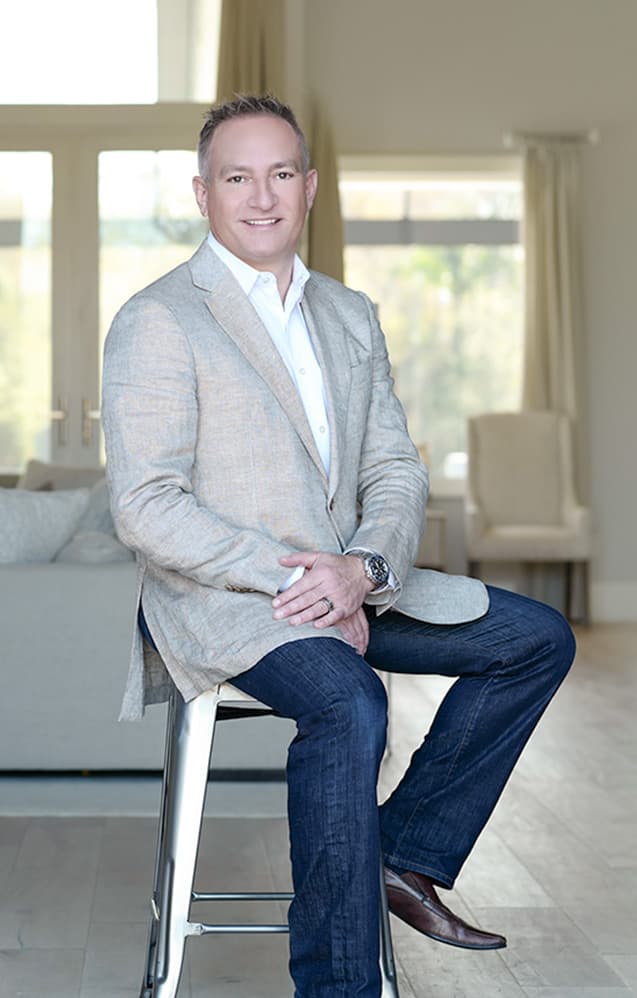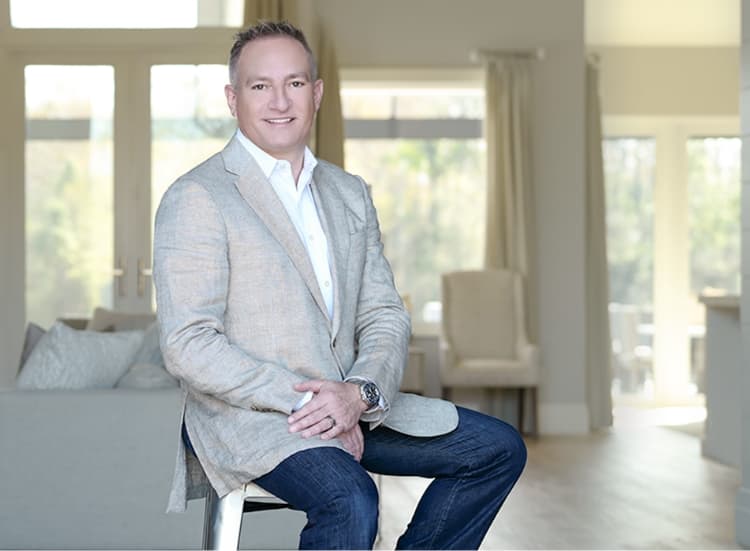 Dr. Kent V. Hasen
As a board-certified plastic surgeon serving Naples and Fort Myers, Dr. Hasen's goal is to help you love the reflection you see in the mirror. He is passionate about patient care, and his exceptional surgical talent and decades of experience allow him to create beautiful, natural-looking results.
Credentials you can trust

Our Approach
Because a Mommy Makeover involves multiple surgical procedures combined in a single operation, Dr. Hasen meticulously plans the surgery to ensure it proceeds efficiently and safely. That planning begins with your initial consultation. Here are a few of the things you can expect to do at your first visit with Dr. Hasen.
Have a physical exam and medical history review
Share your concerns with him directly without feeling rushed
Learn about procedures that may provide the improvements you want
Review before & after photos of his actual Mommy Makeover patients
Discuss what to expect during surgery and recovery
Receive a written estimate of the cost for the procedure
Get our pricing guide with cost details on 20+ of our most popular procedures
What's A Mommy Makeover?
A Mommy Makeover includes a combination of breast enhancement and body contouring procedures designed to help reverse the physical impacts of pregnancy and breastfeeding. During your consultation, Dr. Hasen will develop a surgical plan that best suits your needs and may include the following procedures:
Breast Enhancement
Breast augmentation is a popular choice for moms who lose breast volume after pregnancy and breastfeeding, and end up with smaller breasts than before motherhood. This procedure can restore your breasts to their former size or give you the size you have always wanted.
Breast lift surgery can restore pre-pregnancy perkiness and reshape stretched nipples and areolas. Dr. Hasen can combine breast lift with implants to enhance both the shape and size of your breasts.
Sculpt a better butt and more defined abs. Discover the latest in nonsurgical body contouring. See the undeniable results.
Learn More

No surgery.
No downtime.
Learn More
Body Contouring
A tummy tuck is part of just about every Mommy Makeover Dr. Hasen performs because pregnancy puts a great deal of strain on the abdominal skin and muscles. This procedure can remove loose, wrinkled skin and the accompanying stretchmarks, and improve the appearance of a C-section scar. In addition, moms that have a tummy bulge can have their abdominal muscles repaired to restore a slimmer, flatter waist and abdomen.
Liposuction is used to remove stubborn fat from the waist, tummy, hips, thighs, back, and other trouble spots.
Labiaplasty reshapes and repairs elongated or stretched labia, which some women have regardless of whether or not they have been pregnant. Dr. Hasen also uses fat grafting to restore fullness to the outer labia. Some women also consider Votiva, a nonsurgical vaginal rejuvenation treatment that uses radiofrequency energy to gently heat vaginal tissue and spur renewed tightness.
Other Options
Although breast and body procedures are common components of most Mommy Makeovers, you can choose any combination you desire, as long as it is deemed safe. A Brazilian butt lift, which adds fullness to the buttocks using the patient's own fat, is an increasingly popular option. Your procedure could also include facial options or non-surgical medical spa services. Dr. Hasen discusses what options can be safely combined for each patient during the consultation.
Advantages of Mommy Makeovers
Women visit Dr. Hasen for Mommy Makeover surgery to restore their pre-pregnancy shape or look even better than before. There are numerous advantages to combining procedures:
Attaining all of the improvements you want with a single surgery
Avoiding repeated exposures to anesthesia
Limiting downtime and time off work to a single period
Savings from consolidating costs such as anesthesia and other fees
Our Surgery Center
We'll admit it: We love our surgical center as much as our patients do. The 7,600-square-foot facility, opened in 2016, reflects the blend of aesthetics, technology, and attention to detail at the heart of Dr. Hasen's world-class plastic surgery practice.
Tour the Facility
The Procedure
Dr. Hasen typically performs Mommy Makeover surgery in our fully accredited, on-site, private surgery suite. Anesthesia is administered under the care of our board-certified anesthetist (CRNA). The amount of time for the surgery varies with the procedures you are having performed. Most patients return home the day of surgery. We do offer the option of an overnight stay in our private aftercare facility under the care of a registered nurse.
Vaginal Rejuvenation
Dr. Hasen specializes in vaginal rejuvenation procedures to help improve your comfort and confidence, inside and out.
Learn More
Less Pain
with Exparel®
Dr. Hasen is pleased to provide his tummy tuck patients with EXPAREL pain relief, a medication administered during surgery that prevents discomfort for 72 hours.
Mommy Makeover Recovery
Your recovery is not necessarily longer because you've had multiple procedures done. As with any surgery, the recovery itself varies from patient to patient, and with the specific procedures performed. The specialized approach Dr. Hasen takes for tummy tuck patients is also employed for women getting a Mommy Makeover. That approach includes a medication injected during surgery called EXPAREL® that provides pain control for 72 hours. He also uses a "no drains" technique that allows patients to stand upright within a day or 2 of surgery and avoids additional scars. Dr. Hasen offers Silagen® scar refinement products to help incisions heal with minimal scarring.
Recovery from breast augmentation and liposuction procedures is typically shorter than from a tummy tuck. Dr. Hasen provides you with detailed postoperative instructions that address unique aspects of recovery following a Mommy Makeover.
Will I Have a Scar From My Mommy Makeover?
You will have scars from your breast procedure, tummy tuck, and any other surgical procedure, but these are concealed beneath underwear or swimsuits. As for the tummy tuck scar, it is made below the panty line and is slightly shorter for those women who undergo a mini tummy tuck. For women who have had a c-section, we can often repurpose or remove that scar during a tummy tuck.
The Result
Women who get a Mommy Makeover are some of the most satisfied patients who come to Aesthetic Plastic Surgery & Med Spa of Naples. Mothers are pleased they can once again wear clothes they haven't worn since pre-pregnancy, and typically tell us they feel more confident about their bodies.
How Much Is A Mommy Makeover in Naples, FL?
The price of a Mommy Makeover varies depending on several factors, such as which combination of procedures are selected, the cost of breast implants (if used), and so on. For our Fort Myers and Naples patients, the price of a Mommy Makeover ranges from $25,500 to $34,675. The best way to determine the cost of your Mommy Makeover is to call us at (239) 262-5662 for more information or schedule a consultation online.
More Mommy Makeover Surgery FAQs
Will I lose weight from Mommy Makeover surgery?
While most patients do lose a little weight after the procedure, it's important to remember that this is not a weight loss procedure. The primary benefit of this surgery is to tighten loose skin and muscles in the abdominal region and improve contours in areas like the breasts, midsection, and thighs.
---
Is Mommy Makeover surgery painful?
Mommy Makeovers are major surgeries. You'll likely be sore and bruised for several weeks after your surgery, and we will provide you with instructions to help you have a smoother recovery. Patients are also sent home with prescription pain medication to make their recovery period more comfortable.
---
Will I need to wear a compression garment after my Mommy Makeover surgery?
Yes, you'll wear a stretchy, supportive surgical garment for around 6 weeks following your surgery. This will help reduce post-operative swelling and discomfort, and it will promote better healing and results.
A Reputation Built on Results
Our Patients Say It Best
You deserve the highest caliber of service, care, and results, and at Kent V. Hasen, MD, we're committed to providing all that and more. But don't take our word for it—see for yourself what our actual patients have to say about their experiences with us.
Dr Hasen and his staff are all absolutely amazing! I had breast augmentation replacing my saline implants...
You simply cannot go wrong with this practice - staff extremely professional and friendly!!
I just want to let you all know at Dr. Kent Hasen MD office is amazing. Amy and Amanda are amazing...
I got coolsculpting in my abdominal and back- below my bra area. My results are amazing already after...