Kent V. Hasen, MD: Aesthetic Plastic Surgery & Med Spa of Naples
3699 Airport Pulling Road North
Naples, FL 34105
Phone: (239) 262-5662
Monday: 8:00 a.m. – 6:00 p.m.
Tuesday - Thursday: 9:00 a.m. – 5:00 p.m.
Friday: 8:00 a.m. – 4:00 p.m.

HydraFacial®

If you have dry, aging, damaged, or "tired" skin, you likely already know what a challenge it can be to keep your complexion looking its best. A HydraFacial treatment is an exciting, rejuvenating way to renew and nourish your skin without harsh, irritating ingredients. When it comes to effective skin care, HydraFacial is a next-generation option for the Naples and Fort Myers, Florida-area patients of Dr. Kent Hasen.
To learn more about Hydrafacial and the many other options you have for improving your skin, we invite you to request a consultation using our online form or by calling our office at (239) 262-5662. Get your glow on for the weekend with one of our Saturday aesthetician appointments! Simply call to get on the schedule.
Need Help Finding the Right Treatment?
When it comes to medical spa treatments, your choices are plentiful…and possibly overwhelming. Our interactive treatment planner can help. Just select the skin condition you want to address, and you'll see a list of possible treatment options. Having beautiful skin has never been so easy.
Plan Your Treatment
Featured Case
Photos Courtesy of HydraFacial MD®
Shop SkinMedica® Online
Purchase your favorite SkinMedica products from the comfort of your home through Brilliant Connections™. Shop Dr. Hasen's online store and choose from a broad selection of medical-grade skincare essentials that will be shipped straight to you.
Shop Now
Who Is a Good Candidate?
HydraFacial treatments create impressive results, but they are also gentle enough to suit a variety of skin types, tones, and textures. Rather than concealing or temporarily reducing an irregularity, HydraFacial actually improves your skin's health—for beauty you can see and feel. HydraFacial treatments can remedy the following concerns:
Hyperpigmentation, including freckles and age spots
Acne and occasional breakouts
Uneven oil distribution
Wrinkles and fine lines
Enlarged pores
A HydraFacial treatment can also be a great addition to your regular skincare routine to maintain your skin's health and a radiant glow all year long.
The Process
A typical HydraFacial takes between 15 and 30 minutes to complete, and most patients find it to be a comfortable, relaxing experience. Each of the steps in HydraFacial's relaxing 4-step process plays an important role in giving you the complexion you want.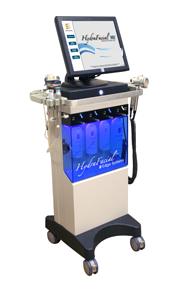 Cleanse and exfoliate: Your practitioner washes your skin and removes the outermost layers of dead, dull cells, making the skin more receptive to the next steps.
Acid peel: A superficial peel loosens and dislodges dirt and other impurities without causing irritation or redness.
Extractions: A painless suction tool is used to painlessly clear away existing breakouts.
Hydration: Using a special handheld tool, your practitioner Vortex-Fuses™ antioxidants and hyaluronic acid ingredients into your skin for lasting nourishment and protection.
The HydraFacial device also comes equipped with both red and blue LED light devices. These are often administered after a HydraFacial. Red LED light treats sun- and age-related damage, such as wrinkles, lines, and loss of elasticity, while blue LED light helps alleviate oily skin and breakouts.

No surgery.
No downtime.
Learn More
Enjoying Your Results
Immediately after your HydraFacial, you'll notice that your skin feels just as smooth and healthy as it looks. If you wish to treat a particular skin concern with HydraFacial, you may need a series of treatments in order to cultivate your desired results. You can also prolong your results with our selection of skincare products.
Featured Case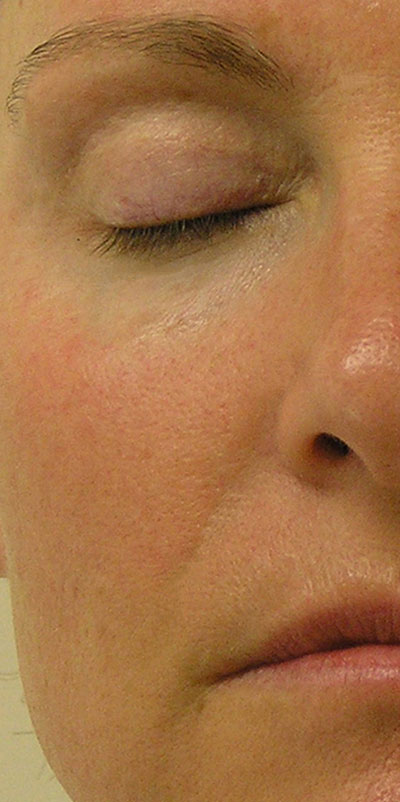 Photos Courtesy of HydraFacial MD®
Meet Brandie
Our one-of-a-kind, board-certified physician assistant combines her medical training with extensive aesthetic training to provide nonsurgical treatments ranging from injectables and laser skin resurfacing to CoolSculpting® and Ultherapy®. Our patients love Brandie!
Get to know Brandie
During your consultation, an aesthetician works with you to understand your skincare goals. He or she helps you understand the type of results you can expect from HydraFacial treatments and develops a skincare plan that may include several treatments or other complementary services to give you the best results possible.
A Reputation Built on Results
Our Patients Say It Best
You deserve the highest caliber of service, care, and results, and at Kent V. Hasen, MD, we're committed to providing all that and more. But don't take our word for it—see for yourself what our actual patients have to say about their experiences with us.
Dr Hasen and his staff are all absolutely amazing! I had breast augmentation replacing my saline implants...
You simply cannot go wrong with this practice - staff extremely professional and friendly!!
I just want to let you all know at Dr. Kent Hasen MD office is amazing. Amy and Amanda are amazing...
I got coolsculpting in my abdominal and back- below my bra area. My results are amazing already after...