Kent V. Hasen, MD: Aesthetic Plastic Surgery & Med Spa of Naples
3699 Airport Pulling Road North
Naples, FL 34105
Phone: (239) 262-5662
Monday–Friday: 9 a.m.–5 p.m.

Thigh Lift
Who Is a Good Candidate?
Patients in the Naples area who have the desire for a more youthful appearance of the legs and especially the inner thighs
Patients with excess hanging and folded skin of the inner thigh.
Patients who have lost a large amount of weight.
Patients with good skin tone.
If you are seriously considering thigh lift surgery and you live near our Naples office, we invite you to contact us for more information or to schedule your consultation. Be sure to register online for a special consultation savings.
Thigh Lift Before & After Photos
WARNING:
This feature contains nudity. Please click OK to confirm you are at least 18 years of age and are not offended by such material.
OK
Thigh Lift Before & After Photos
Keep in mind that each patient is unique and your results may vary.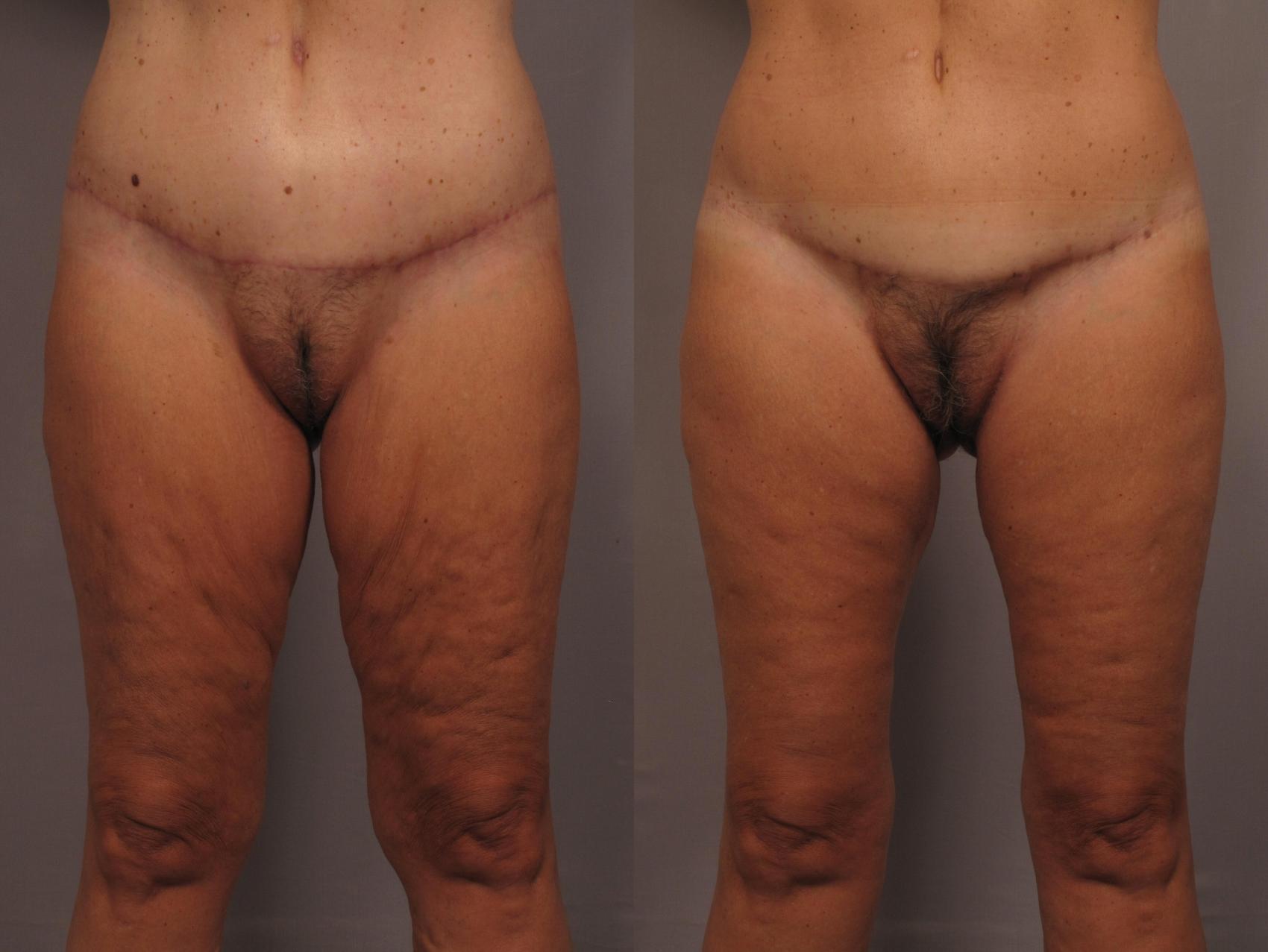 Thigh Lift Before and 1 Year After, Front
This 65 year old female found Dr. Kent Hasen via Google search for Naples Plastic Surgeon. She was impressed by his body results on his we...
Read More
Keep in mind that each patient is unique and your results may vary.
View Gallery
Request a Consultation

No surgery.
No downtime.
Learn More
The Procedure
Anesthesia is general and the procedure takes about two hours.
The incision is placed in the groin beneath the bikini line where it is not easily noticeable. It has a tendency to heal slightly wide and dark, but it typically thins and lightens over time. Patients with mild to moderate skin laxity who want to avoid scars altogether might consider nonsurgical skin tightening with BodyTite—instead of thigh lift surgery.
The procedure involves liposuction of any excess fat in the thighs and legs, then removing a crescent of skin high up in the groin, loosening the tissues below this and pulling them up and sewing the edges together. Deep stitches are secured to the ligaments and bone so there is less of a tendency for the skin to fall down. Then length of the incision depends on the amount of excess skin. It is not unusual to remove 5-10 inches in length!
Drains are used for two days. These are soft and can be removed without pain.
Dressings and a light compression garment are used for several days.
In some cases, other surgical procedures can be performed at the same time as a thigh lift, with patients combining procedures like liposuction or even a tummy tuck to achieve their goals.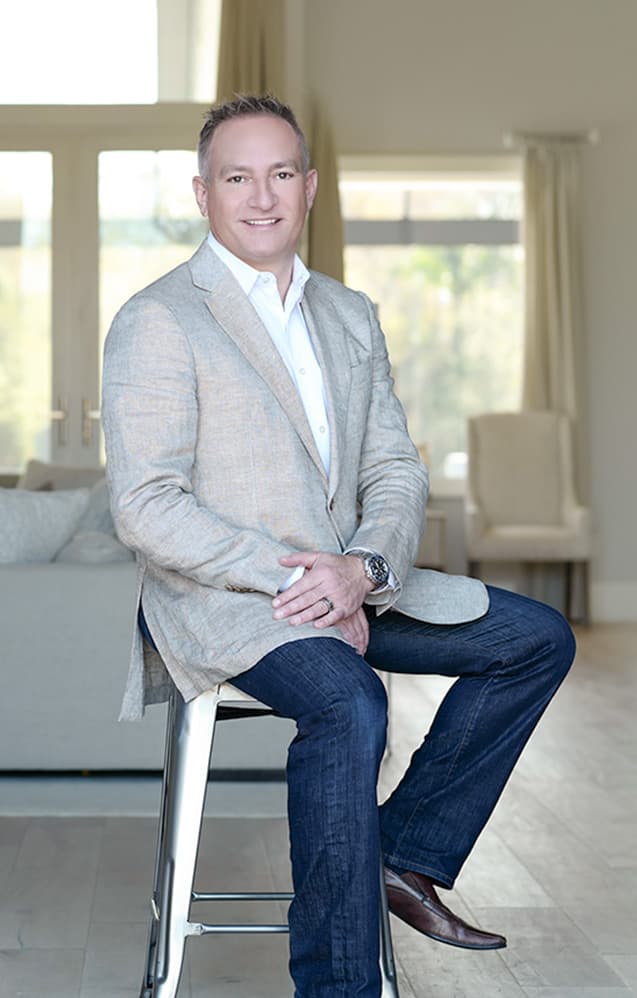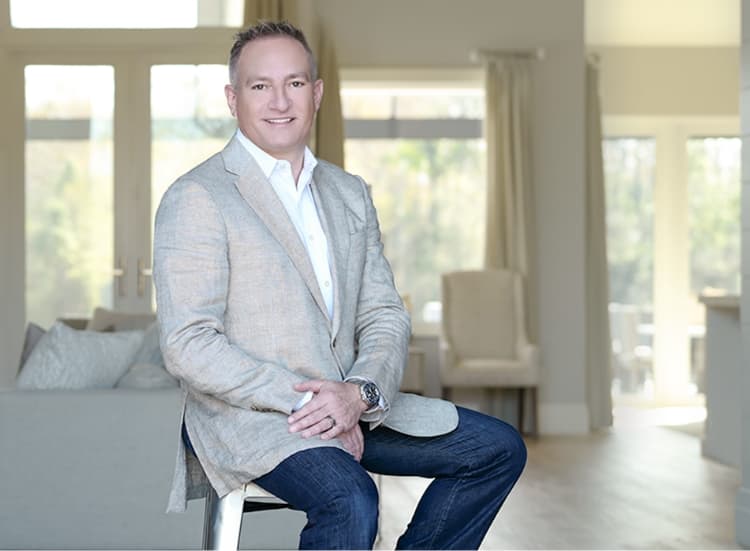 Dr. Kent V. Hasen
As a board-certified plastic surgeon serving Naples and Fort Myers, Dr. Hasen's goal is to help you love the reflection you see in the mirror. He is passionate about patient care, and his exceptional surgical talent and decades of experience allow him to create beautiful, natural-looking results.
Credentials you can trust

The Recovery
You can go home after one to two hours of recovery in our post-anesthesia unit.
You can shower on the second or third day after surgery when the drains are out.
There is only minimal pain that is mostly gone by the second or third day and easily controlled by medications.
Swelling is mild to moderate for the first week, and rapidly disappears thereafter.
Minimal bruising is common.
Some grogginess is present which persists for about a week.
You can resume many activities within the first week, and most by the third week.
The stitches are removed at ten to fourteen days.
Using Silagen® scar refinement products as directed can minimize the appearance of your scars.
Expect to be off of work for a full week, but you will be able to be up and around.
Sculpt a better butt and more defined abs. Discover the latest in nonsurgical body contouring. See the undeniable results.
Learn More
The Result
Beautiful, tightened, lifted and flattened contour to the inner thighs.
More confident and comfortable in clothing, especially sports wear and jeans.
Lasts the rest of your life, and always looks better than if you didn't do it. If there is continued sagging or weight loss, then a second touch up procedure can help.
Natural and presentable appearance in the first week that continues to improve over the next three to six months.
Widget ID: reviews-feature
Error while trying to render the twig file specified at: /srv/users/kvh/apps/drhasen/releases/20211221193804/content/themes/etna-interactive-site/etna-plugins/etna-reputation/views/widgets/reviews-feature.twig
Using Shortcode View Attribute? No
Widget Data
array(5) { ["name"]=> string(17) "Reviews - Feature" ["id"]=> string(15) "reviews-feature" ["html"]=> string(90) "https://widgets.reputation.com/widgets/61242f8405417f26502a6536/run?tk=6565fd199f1&start=0" ["view"]=> string(27) "{THEME}reviews-feature.twig" ["state"]=> string(7) "enabled" }
Errors
/srv/users/kvh/apps/drhasen/releases/20211221193804/content/plugins/etna-reputation/includes/class-etna-reputation-widget.php@L116 <Message>: [Remote body contains error container.]
Widget Body from Rep.com
Your Reputation.com account is currently paused