Kent V. Hasen, MD: Aesthetic Plastic Surgery & Med Spa of Naples
3699 Airport Pulling Road North
Naples, FL 34105
Phone: (239) 262-5662
Monday: 8:00 a.m. – 6:00 p.m.
Tuesday - Thursday: 9:00 a.m. – 5:00 p.m.
Friday: 8:00 a.m. – 4:00 p.m.

Our Surgical Staff
Our surgical staff is comprised of a tightly knit team of highly qualified professionals. Dr. Hasen personally selected each member of his operating room team based on their expertise in cosmetic surgery. Learn more about our surgery center staff to see for yourself how our caring team of professionals can make the difference and enhance your plastic surgery experience from start to finish.
Jenn: Certified Surgical Tech
Jennifer was born and raised in Naples, Florida. She graduated Cum Laude from Florida Gulf Coast University with her bachelor's degree in Health Science. Jennifer earned her certification in Surgical Technology from Lorenzo Walker Institute of Technology where she trained at all of the hospitals in Collier County. She started working in plastic surgery directly out of school and has remained in the specialty ever since. Jennifer is a very caring person who loves to help people. Jennifer enjoys working with others and trying to help make a difference in patients' lives.
---
Courtney: Certified Scrub Tech/Medical Assistant
Courtney is a Naples native who is thankful for the community that shaped her. She graduated at the top of her class from Lorenzo Walker Technical College's Surgical Technology program. While there, Courtney trained in all fields of surgery at hospitals in Southwest Florida. Through her various clinical rotations, she developed a passion for plastic surgery. Her experience working as a patient registrar and sterile processing technician makes Courtney a well-rounded addition to our office and surgical team. She looks forward to serving the patients of the Southwest Florida community she holds so dear, and she's thrilled to be an integral member of Dr. Hasen's exceptional team.
---
Fran: Registered Nurse
Fran was born and raised in Southeast Michigan near Toledo, Ohio. She began her post-secondary education at Sienna Heights College in Adrian, Michigan. After relocating to Southwest Florida in the early 1990s, she continued her studies at Florida Gulf Coast University and received a Bachelor of Science in Nursing. She has worked more than 15 years as an Emergency Nurse and has gained extensive knowledge in patient care. Fran is certified in BLS, ACLS, PALS, and TNCC. She has vast experience in care of cardiac, neurological, surgical, and general medical emergencies and is happy to bring her broad knowledge to Dr. Hasen's surgical team – helping to ensure your safety.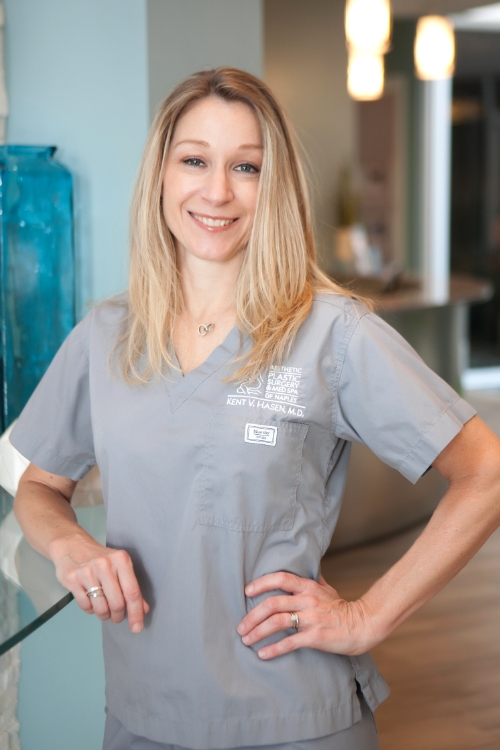 ---
Amanda: Registered Nurse
Amanda was born and raised in the Akron, Ohio. She graduated from The University of Toledo and Medical College of Ohio with her Bachelor's degree in Nursing. After obtaining her BSN and RN degrees, she worked at The Cleveland Clinic Foundation in Cleveland, Ohio specializing in post-op surgery. Since moving to Naples in 2000, Amanda has been caring for cosmetic surgery patients in office and in their homes. Amanda joined our team in 2014 as a Pre-op, Recovery and Operating Room Nurse. She is certified in BLS and ACLS to help provide the best care for our surgical patients. Her professional approach coupled with her compassionate manner helps to make your complete surgical experience comfortable and private.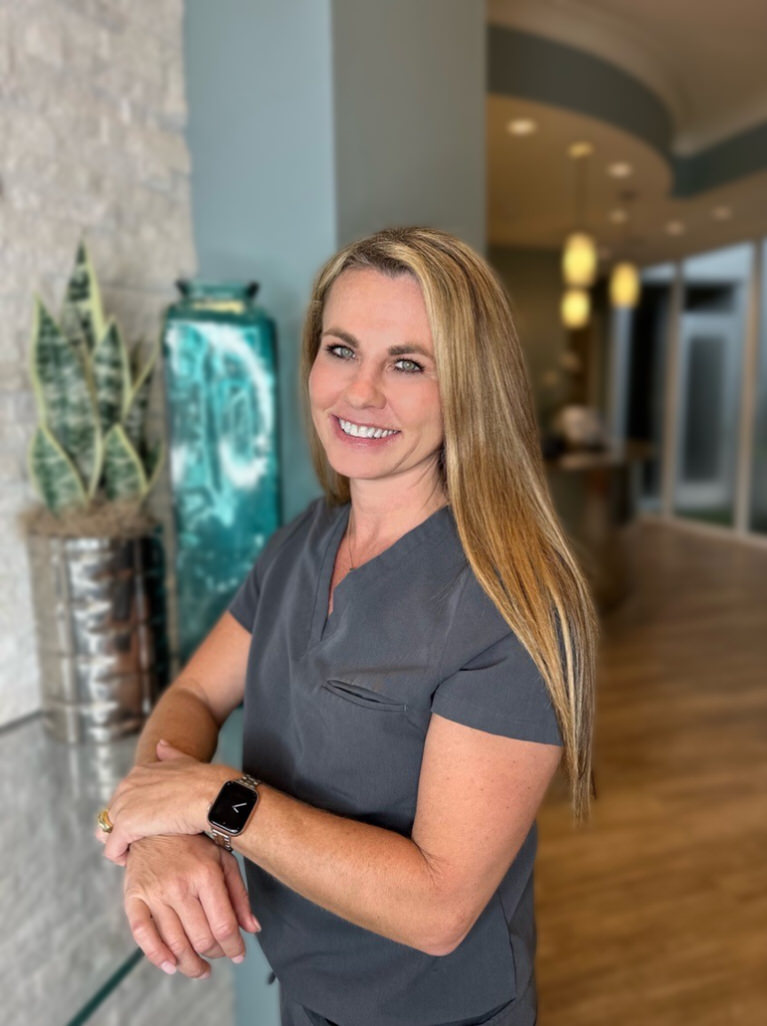 ---
Wendy: Certified Registered Nurse Anesthetist
A Mississippi native, Wendy earned her Bachelor of Science in Nursing from the University of Central Florida. She graduated with honors and is a member of Sigma Theta Tau International Honor Society of Nursing. Wendy then earned a Master of Science in Anesthesia from Wolford College in Naples, FL. She's continued working with Wolford College's nurse anesthetist's program for more than 13 years as a clinical instructor at Naples Community Hospital and The Birth Place. She has vast experience as a Certified Registered Nurse Anesthetist in open-heart, general, vascular, pediatric, and obstetrics, in addition to plastic surgery. Wendy immediately puts patients and visitors at ease with her friendly demeanor. Her expertise using deep, intravenous sedation and regional anesthesia greatly lowers the incidence of postoperative nausea and vomiting and anesthetic complications.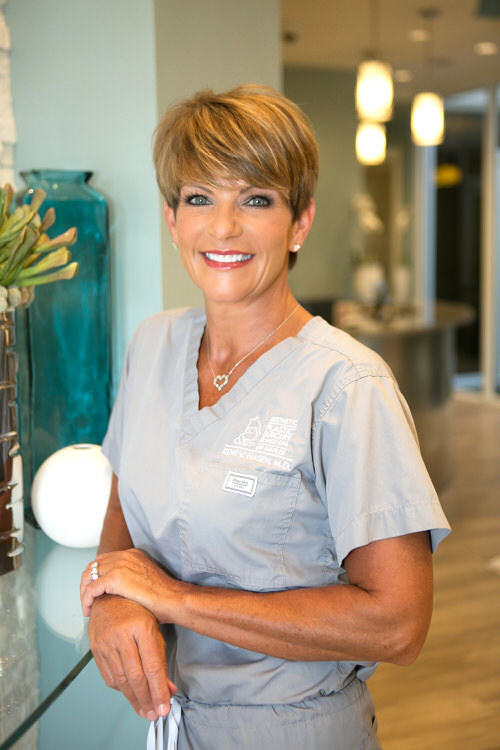 ---
Alycia: Registered Nurse, OR Recovery Room and Circulating
Alycia grew up in Connecticut and moved to Southwest Florida after graduating from high school. She worked as a paramedic for 17 years before becoming a Registered Nurse. As an RN, Alycia has worked in several different settings, including the emergency room, operating room, labor & delivery, and with the Patient Safety & Quality Improvement team at the hospital. She is certified in both basic life support and advanced cardiovascular life support and has extensive OR experience with cosmetic surgery patients. That experience, coupled with the personalized care she provides, helps make your complete plastic surgery experience comfortable and private.