Kent V. Hasen, MD: Aesthetic Plastic Surgery & Med Spa of Naples
3699 Airport Pulling Road North
Naples, FL 34105
Phone: (239) 262-5662
Monday: 8:00 a.m. – 6:00 p.m.
Tuesday - Thursday: 9:00 a.m. – 5:00 p.m.
Friday: 8:00 a.m. – 4:00 p.m.

Breast Augmentation
Dr. Hasen can enhance the appearance of your breasts through breast augmentation at his practice that serves the Naples and Fort Myers, FL, area. He can give you fuller, shapelier breasts whether you have breasts that are smaller than you desire, one breast is sizably different from the other, or you simply wish to improve your overall proportions. Dr. Hasen's goal in breast enlargement is to give you a natural appearing end result that enhances your look both in and out of clothing.
To find out more about breast augmentation, request a consultation with Dr. Hasen online or call (239) 262-5662 today. He serves women from throughout southern Florida, including North Naples and Bonita Springs.
Breast Augmentation

Before & After Photos
WARNING:
This feature contains nudity. Please click OK to confirm you are at least 18 years of age and are not offended by such material.
Our Approach
When you choose Dr. Hasen for breast augmentation, you will benefit from his advanced approach, which includes:
Showing you how you could look with a variety of implant sizes and shapes before surgery with VECTRA® 3D Imaging.
Offering Natrelle® INSPIRA® SoftTouch and INSPIRA® Cohesive "gummy bear" silicone gel implants, Mentor® MemoryGel® silicone implants, and Mentor saline breast implants.
Minimizing incisions and the possibility of infection with the "no touch" Keller Funnel®
Using sizers during surgery to ensure that silicone implants provide an attractive, balanced look.
Offering Silagen® scar refinement products to minimize the appearance of scars.
Including nipple reduction as an option for eligible patients. Elongated, wide, or misshapen nipples can cause feelings of self‐consciousness. Nipple reduction can easily be incorporated into breast augmentation for beautiful results. See the transformative results of this simple procedure in our before‐and‐after gallery.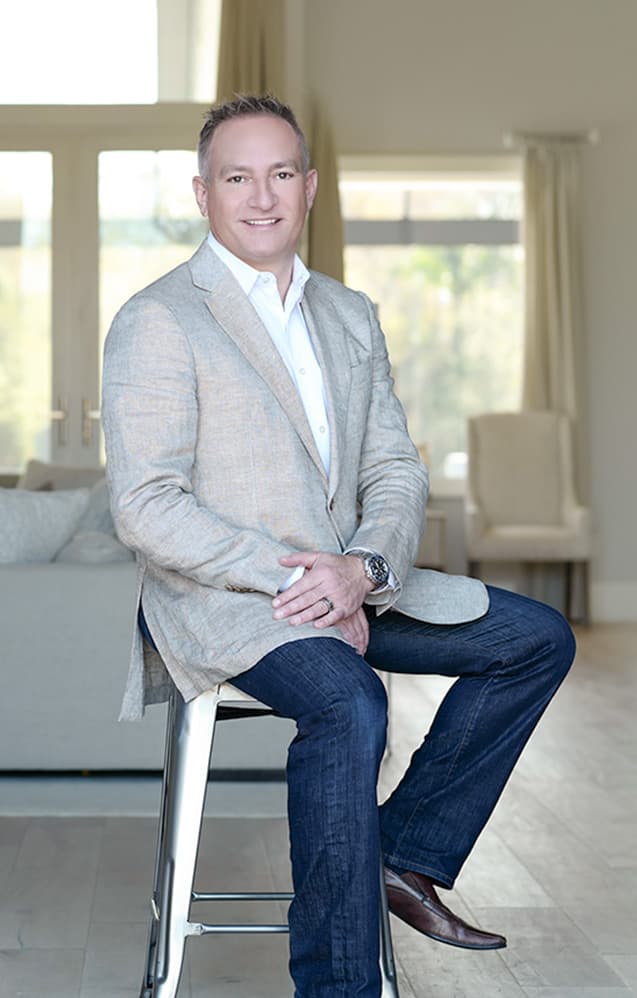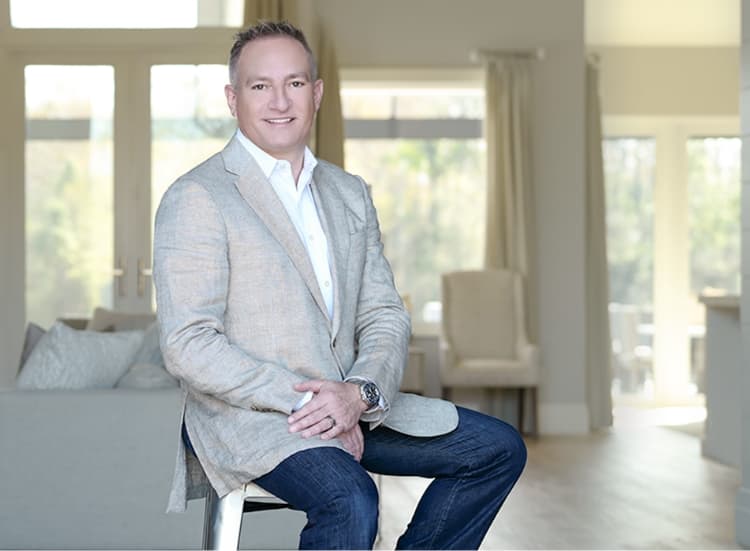 Dr. Kent V. Hasen
As a board-certified plastic surgeon serving Naples and Fort Myers, Dr. Hasen's goal is to help you love the reflection you see in the mirror. He is passionate about patient care, and his exceptional surgical talent and decades of experience allow him to create beautiful, natural-looking results.
Credentials you can trust

Breast Augmentation Surgery
Dr. Hasen performs breast augmentation surgery with the patient under deep IV sedation in our fully accredited, private surgery suite. Since there are a number of incision choices, Dr. Hasen gives you the choice of placement. Most patients choose either an incision in the fold at the bottom of the breast or around the lower portion of the areola. He customizes each patient's procedure to achieve individualized results by offering a variety of breast implant options. After surgery, the patient is placed in a post-operative surgical bra and/or breast stabilizing band with gauze pads on the incisions.
How Much Does Breast Augmentation Cost in Naples, FL?
The cost of a breast augmentation with silicone implants at our practice typically ranges from $8,725 to $9,975. When serving our Naples-Fort Myers area patients, we understand that surgery cost is an important consideration. Our fees are competitive with those of other plastic surgeons in the region. During your consultation, you will be provided with a written quote that's been customized for your procedure.
For more information about our fee and payment guidelines, visit our financial and cancellation policy page.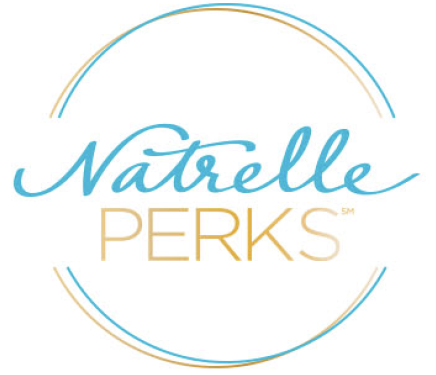 Breast augmentation with Natrelle® gel breast implants has its perks!
Allē members are exclusively eligible for the Natrelle PERKS℠ program. Members who have breast augmentation with Natrelle gel breast implants may receive a complimentary BOTOX® Cosmetic (onabotulinumtoxinA) or JUVÉDERM Ultra XC treatment.
Breast Augmentation Recovery
After breast augmentation, you will be cared for in our surgery suite recovery room for an hour or 2 before being allowed to return home in the company of an adult. You will need to have an adult look after you at home for the first few days after your procedure.
Most patients experience moderate pain for the first 2 days that fades by the third day. This pain is easily controlled by the medications prescribed by Dr. Hasen. You will experience mild to moderate swelling and bruising for the first week, which will rapidly disappear in the weeks following surgery.
Patients are usually ready to resume many activities within the first week, and most by the third week. You may need to be off of work for 5 to 7 days, but patients often take less time off.
Our Surgery Center
We'll admit it: We love our surgical center as much as our patients do. The 7,600-square-foot facility, opened in 2016, reflects the blend of aesthetics, technology, and attention to detail at the heart of Dr. Hasen's world-class plastic surgery practice.
Tour the Facility
Get our pricing guide with cost details on 20+ of our most popular procedures
Breast Augmentation Frequently Asked Questions
Who is a good candidate for breast augmentation?
Breast augmentation provides satisfying results for millions of women each year. Good candidates for breast implants in Naples, FL, are adult women with clear, realistic expectations for the outcomes of their surgeries. They should be committed to caring for themselves both before and after surgery, in ways such as quitting smoking and closely following Dr. Hasen's instructions.
---
What happens during a breast augmentation consultation?
A consultation with Dr. Hasen is the first step to getting the breasts you want. During your consultation, Dr. Hasen will ask you many questions about your lifestyle, medical history, and goals for your surgery. He will also likely examine your breasts to evaluate factors including your skin quality, level of sagging, and the size of your natural breasts. Dr. Hasen will explain your different breast implant options and help you choose the one that might be right for you. He or a member of his staff may also take photos to add to your file.
At this appointment, Dr. Hasen may also use our VECTRA® 3D Imaging system to help you envision your potential results. VECTRA takes a 3-D image of your body to let you virtually "try on" different implants.
Your consultation is an exciting, no-pressure opportunity to gain a deeper understanding of the procedure. Dr. Hasen is excited to answer your questions and address your concerns.
How do I know if I need implants or a breast lift?
Although breast implants alone can reduce the appearance of minor sagging, significant sagging requires mastopexy, often called a breast lift. During your consultation, Dr. Hasen evaluates your breasts and makes recommendations that are likely to give you the results you want. In many cases, he performs breast lift surgery at the same time as breast augmentation, improving both the size and position of the breasts.
---
Is there anything I can do to improve the appearance of my nipples?
Absolutely. Nipple reduction is a fairly minor procedure that Dr. Hasen performs on its own or in conjunction with another breast enhancement procedure. Whether your nipples are naturally large or elongated, or they've lost their shape as the result of breastfeeding or aging, Dr. Hasen can improve their appearance. To see the type of results you can expect, view our before‐and‐after photos.
---
Will I be able to breastfeed with implants?
Many women are pleased to learn that breast augmentation does not automatically disqualify them from breastfeeding in the future. If you plan on becoming pregnant at any point after your surgery, be sure to mention it to Dr. Hasen during your consultation. He can use special surgical techniques to help preserve the ability to breastfeed.
---
I've heard that implants need time to "drop." How long does that take?
It's not uncommon for implants to appear too high on the chest for some time after surgery. This is due in part to swelling of the breast tissue and tightening of the skin as a result of the breasts' increased volume. Patience is important during this time. Many women notice their implants beginning to "drop" or settle into lower, more natural-looking positions after about 3 weeks. In some cases, however, this process can take up to 6 months.
Breast massage can help encourage dropping. Prior to your surgery, Dr. Hasen will help you understand what you can expect during the postoperative period.
---
Do breast implants require any long-term maintenance?
Although breast implants are not generally "high maintenance," they do have some requirements for successful long-term care.
Because today's cohesive silicone gel implants retain their shape even if damaged, women who have silicone implants should undergo regular MRIs to monitor the implants. Women with saline implants, however, don't need to worry about monitoring their implants with routine MRIs since there is little risk of a "silent" rupture.
Mammograms for women with breast implants are different, too. Be sure to tell your mammography technician that you've had a breast augmentation. He or she will use a special technique during your screening to ensure accurate imaging of your breasts.
Breast implants don't last forever. With proper care, however, they can provide beautiful results for many years. When you and Dr. Hasen have determined that your breast implants no longer function as they should, you may choose to undergo revisionary surgery to replace your implants with newer models or to remove them completely.
---
What is the Keller Funnel™, and why does Dr. Hasen use it?
The Keller Funnel is a simple device that can radically improve the results of a breast augmentation. Shaped like a pastry bag, the Keller Funnel is used to insert silicone implants during breast augmentation surgery. Dr. Hasen likes to use the Keller Funnel because it provides several benefits, including:
Smaller incision: Traditionally, silicone implants required longer incisions than saline implants, leading to more noticeable scars. This is because silicone implants cannot be filled after placement, as saline implants can. Because the Keller Funnel pushes the implant through a smaller opening, Dr. Hasen is able to use a smaller incision.
Greater control: With the Keller Funnel, Dr. Hasen has greater control when positioning the breast implant. This control allows for a more precise result and better chances for a favorable outcome.
Safer results: The Keller Funnel enables Dr. Hasen to use a "no touch" technique during surgery, allowing him to place the implant without touching it. By inserting the implant using the sterile Keller Funnel instead of his hands, the risk of infection is lessened, and the potential for other complications, such as capsular contracture, may also be reduced.
A Reputation Built on Results
Our Patients Say It Best
You deserve the highest caliber of service, care, and results, and at Kent V. Hasen, MD, we're committed to providing all that and more. But don't take our word for it—see for yourself what our actual patients have to say about their experiences with us.
I had a breast implant exchange with Dr. Hasen a little more than a month ago. He is very talented....
Dr. Hasen and his team are absolutely fabulous. Dr. Hasen did an amazing job with my implants a few...
Dr. Hasen and his team are absolutely fabulous. Dr. Hasen did an amazing job with my implants a few...
Dr. Hasen and his team are absolutely fabulous. Dr. Hasen did an amazing job with my implants a few...