Kent V. Hasen, MD: Aesthetic Plastic Surgery & Med Spa of Naples
3699 Airport Pulling Road North
Naples, FL 34105
Phone: (239) 262-5662
Monday: 8:00 a.m. – 6:00 p.m.
Tuesday - Thursday: 9:00 a.m. – 5:00 p.m.
Friday: 8:00 a.m. – 4:00 p.m.

Dysport®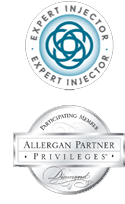 Dysport® is becoming popular in Naples and Fort Myers for the temporary treatment of lines and wrinkles. Dysport works by relaxing certain facial muscles, such as those in the area in between and above the eyebrows, that contribute to dynamic wrinkles. Dr. Hasen and his team are among the top 10% of injectors of Dysport nationally. That distinction earned the practice Presidential Associate status from Galderma, the maker of Dysport.
If you are considering a wrinkle treatment in Naples-Ft. Myers, Dysport might just be what you're looking for to treat a tired or sad appearance. Call us at (239) 262-5662 today to schedule a personal consultation at Aesthetic Plastic Surgery & Med Spa of Naples. Dysport – no surgery, no downtime, no wrinkles.
Need Help Finding the Right Treatment?
When it comes to medical spa treatments, your choices are plentiful…and possibly overwhelming. Our interactive treatment planner can help. Just select the skin condition you want to address, and you'll see a list of possible treatment options. Having beautiful skin has never been so easy.
Plan Your Treatment
What is Dysport?
Dysport is an FDA-approved injectable treatment for dynamic wrinkles, meaning those that are caused over time by facial movement. It is made of a purified form of botulinum toxin, and results can be seen shortly after treatment.
Shop SkinMedica® Online
Purchase your favorite SkinMedica products from the comfort of your home through Brilliant Connections™. Shop Dr. Hasen's online store and choose from a broad selection of medical-grade skincare essentials that will be shipped straight to you.
Shop Now

No surgery.
No downtime.
Learn More
How does Dysport work?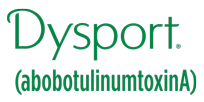 Similar to BOTOX® Cosmetic, Dysport temporarily relaxes facial muscles to improve and rejuvenate the face. The treatment blocks the signal from the nerves to the muscles. With this signal blocked, the muscles relax and the facial wrinkles they cause are softened.
Is Dysport safe?
Dysport is safe when performed by a skilled injector such as Dr. Hasen or his physician assistant, Brandie, and is indicated for individuals 18 years and older.
What areas can be treated?
The area of FDA indication is the frown lines between the eyebrows. It can be used in an "off-label" manner to treat around the eyes like the crow's feet (wrinkles on either side of the eyes). Lines on the forehead and around the mouth also may be treated. Certain chin creases and neck bands may be improved with a Dysport injection as well. Dysport will not remove excess skin around the neck and jawline, however, and patients looking to tighten lax skin may want to ask about a facelift in Naples.
What is a Dysport treatment like?
During your treatment, Dr. Hasen or Brandie will treat the target area with Dysport. The treatment only takes about 10 to 20 minutes, making it an easy and comfortable experience.
Meet Brandie
Our one-of-a-kind, board-certified physician assistant combines her medical training with extensive aesthetic training to provide nonsurgical treatments ranging from injectables and laser skin resurfacing to CoolSculpting® and Ultherapy®. Our patients love Brandie!
Get to know Brandie
How long does it last?
Dysport results typically last about 3 to 4 months before retreatment is necessary.
Will it radically change my appearance?
Dysport is a temporary, non-surgical treatment, and it will not drastically or permanently change your appearance.
Will it make me lose my expressions?
Dysport will not limit your ability to make a full range of facial expressions. Although it temporarily reduces the muscle activity that contributes to lines and wrinkles, it only will relax the area in which it is treating. Therefore, you will still be able to smile and make various expressions.
Are there any side effects?
Side effects are extremely rare. A spread of toxins may occur, which may lead to problems with the elevation of the eyelids (eyelid ptosis) and blurred or double vision.
A Reputation Built on Results
Our Patients Say It Best
You deserve the highest caliber of service, care, and results, and at Kent V. Hasen, MD, we're committed to providing all that and more. But don't take our word for it—see for yourself what our actual patients have to say about their experiences with us.
I was so nervous about finding a new place to continue some treatments. This practice made me feel so...
I had an amazing experience with Brandie, Courtney, and Maddy. Would definitely recommend their services.
Outstanding Results for Breast Augmentation and Botox 2 years ago I had a pretty large breast augmentation...
He did a great job this week addressing the problem I was having with lines above the upper lip. Looks...