Kent V. Hasen, MD: Aesthetic Plastic Surgery & Med Spa of Naples
3699 Airport Pulling Road North
Naples, FL 34105
Phone: (239) 262-5662
Monday: 8:00 a.m. – 6:00 p.m.
Tuesday - Thursday: 9:00 a.m. – 5:00 p.m.
Friday: 8:00 a.m. – 4:00 p.m.

Cutera® Excel® V & Laser Genesis
Cutera® Excel® V & Laser Genesis
Dr. Kent V. Hasen is pleased to offer Excel V laser skin treatments to give Naples-Fort Myers patients a single treatment option that can address redness, brown spots, fine lines, and more. We also use this versatile laser to perform the popular Laser Genesis facials–a "lunchtime" treatment that enhances the skin's radiance with no downtime.
To discover all the ways we can help you have beautiful skin, request a consultation at our medical spa in Naples, FL, using our online form or call (239) 262-5662 to schedule an appointment.
Need Help Finding the Right Treatment?
When it comes to medical spa treatments, your choices are plentiful…and possibly overwhelming. Our interactive treatment planner can help. Just select the skin condition you want to address, and you'll see a list of possible treatment options. Having beautiful skin has never been so easy.
Plan Your Treatment
Who Is a Good Candidate?
Excel V treatments are safe for all skin types on most exposed areas such as the face, neck, chest, arms, and legs. Women and men choose these treatments to treat a range of concerns including: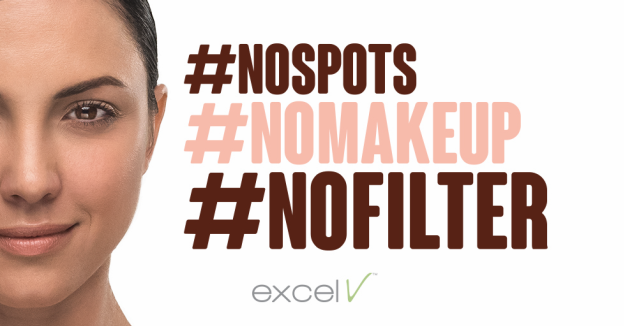 Brown spots, sun spots, freckles and excess pigmentation
Fine lines and wrinkles
Broken capillaries on the face and spider veins on the legs (telangiectasias)
Redness from rosacea and acne
Enlarged pores
For enhanced results, some patients choose to combine Excel V treatments with the nourishing HydraFacial®. During your skin consultation, our accredited medical aesthetician works with you to develop a treatment plan personalized to your aesthetic goals and skin.
Meet Brandie
Our one-of-a-kind, board-certified physician assistant combines her medical training with extensive aesthetic training to provide nonsurgical treatments ranging from injectables and laser skin resurfacing to CoolSculpting® and Ultherapy®. Our patients love Brandie!
Get to know Brandie
How It Works
The Excel V laser energy penetrates the surface of the skin harmlessly to create changes within. It heats up and breaks down concentrated pigment in brown spots. For vascular concerns that create redness, the pigment in the blood is safely heated until the capillary or vein collapses and seals shut. The body naturally filters away the treated pigment, leaving the skin clearer. In addition, the laser energy heats the upper dermis, well below the skin's surface, to stimulate collagen production for increased firmness and reduction of fine lines and wrinkles.

No surgery.
No downtime.
Learn More
Excel V Treatments
Excel V treatments are performed in our office and take only about 15 to 30 minutes to complete. No anesthetic is needed. The handpiece is moved over the skin as laser energy is emitted in quick pulses. The laser also uses a unique cooling system for maintained comfort. Following a treatment, some redness and swelling may persist for several hours, but most patients feel comfortable returning to their regular activities immediately.
Cutera Laser Genesis Facial
The Laser Genesis facial is a popular treatment option performed with the Excel V laser. It's a great choice for people who want brighter, smoother skin without downtime. These gentle, relaxing treatments are so comfortable, anesthetic isn't needed. The skin may be slightly red after treatment for about an hour. Each treatment creates a more even, healthy complexion, reduces pore size, and diminishes fine lines. Over the course of 3 treatments, Laser Genesis can help restore the skin's youthful appearance and even texture.
Enjoying Your Results
After an Excel V treatment, patients usually notice immediate improvement, although experiences vary with treated concerns and individual factors. Many benefit from having 2 to 3 treatments for progressive improvement after each one.
Shop SkinMedica® Online
Purchase your favorite SkinMedica products from the comfort of your home through Brilliant Connections™. Shop Dr. Hasen's online store and choose from a broad selection of medical-grade skincare essentials that will be shipped straight to you.
Shop Now
A Reputation Built on Results
Our Patients Say It Best
You deserve the highest caliber of service, care, and results, and at Kent V. Hasen, MD, we're committed to providing all that and more. But don't take our word for it—see for yourself what our actual patients have to say about their experiences with us.
Dr Hasen and his staff are all absolutely amazing! I had breast augmentation replacing my saline implants...
You simply cannot go wrong with this practice - staff extremely professional and friendly!!
I just want to let you all know at Dr. Kent Hasen MD office is amazing. Amy and Amanda are amazing...
I got coolsculpting in my abdominal and back- below my bra area. My results are amazing already after...