Kent V. Hasen, MD: Aesthetic Plastic Surgery & Med Spa of Naples
3699 Airport Pulling Road North
Naples, FL 34105
Phone: (239) 262-5662
Monday: 8:00 a.m. – 6:00 p.m.
Tuesday - Thursday: 9:00 a.m. – 5:00 p.m.
Friday: 8:00 a.m. – 4:00 p.m.

BOTOX® Cosmetic
It's important that you choose a highly skilled, experienced provider for BOTOX® Cosmetic treatments. Serving Naples, Fort Myers, and Bonita Springs, FL, Dr. Hasen and his team are among the top 5% of injectors of BOTOX nationally. That distinction earned the practice Diamond status from Allergan, the maker of BOTOX, which is now the most popular cosmetic treatment in the country. Dr. Hasen and his physician assistant Brandie understand the precision and delicacy required to ensure your BOTOX treatment gets the desired results. In fact, both Dr. Hasen and Brandie are part of the Allergan Speaker Bureau where they teach novice injectors how to safely use the BOTOX and JUVEDERM products.
If you are considering a wrinkle treatment at our med spa in Naples-Fort Myers, FL, BOTOX Cosmetic might just be what you're looking for to treat a tired or sad appearance. Call us at (239) 262-5662 today to schedule a personal consultation. BOTOX Cosmetic – no surgery, no downtime, no wrinkles.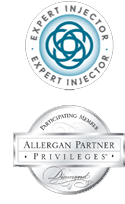 Need Help Finding the Right Treatment?
When it comes to medical spa treatments, your choices are plentiful…and possibly overwhelming. Our interactive treatment planner can help. Just select the skin condition you want to address, and you'll see a list of possible treatment options. Having beautiful skin has never been so easy.
Plan Your Treatment
A Proven Track Record of Safety and Effectiveness
Since being approved by the FDA in 2002 to treat frown lines between the eyes, BOTOX has become the most popular cosmetic treatment in the world. Repeated studies have established it as one of the safest aesthetic treatments available.
BOTOX is a natural, purified protein which in very low doses relaxes the overactive muscles that cause frown lines to form. BOTOX Cosmetic is the brand name for botulinum toxin type A. It is difficult to manufacture, and at the present time there is no generic substitute.
Shop SkinMedica® Online
Purchase your favorite SkinMedica products from the comfort of your home through Brilliant Connections™. Shop Dr. Hasen's online store and choose from a broad selection of medical-grade skincare essentials that will be shipped straight to you.
Shop Now
How does BOTOX work?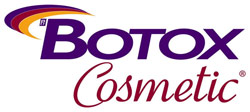 BOTOX Cosmetic partially blocks the nerve to the tiny facial muscles that are related to expression lines. This causes the muscles that are related to expression to relax. After the solution takes effect, the overlying skin will be smooth and unwrinkled.
How much does BOTOX cost in Naples, FL?
The price of BOTOX at our Naples, FL, practice typically ranges from $600 to $1,150, depending on the type of area and number of areas being treated. Dr. Hasen will be able to give you a customized quote after your initial consultation.
Is BOTOX safe?
Yes. BOTOX, which has been used safely to treat a variety of conditions for more than 10 years, is the first and only treatment FDA-approved to temporarily make moderate to severe frown lines, crow's feet, and forehead lines look better in adults.
Is BOTOX better than Dysport®?
Both products are made from botulinum toxin (type A), work in similar ways, and smooth away dynamic wrinkles; however, there are some differences between BOTOX and its newer alternative Dysport. Because Dysport is thinner than BOTOX, it tends to spread farther from the injection sites, making it helpful for smoothing out large areas like the forehead. Dysport is not a good choice for patients with lactose or milk allergies.
Get our pricing guide with cost details on 20+ of our most popular procedures
Can men have BOTOX treatments?
Absolutely. In fact, we see many male patients who are attracted to BOTOX due to its speedy administration and lack of downtime. BOTOX is an effective treatment for crow's feet and forehead lines, both of which contribute to an aged or tired appearance. By subtly smoothing away these lines, men can benefit from BOTOX without looking obviously "done."
What are common BOTOX treatment areas?
For our med spa patients in Naples-Fort Myers, BOTOX injections are primarily used in the upper third of the face. Popular treatment areas include:
Forehead lines
Frown lines between the eyebrows
Lines around the eyes ("crow's feet")
Frown lines around the mouth, chin creases, and neck bands may also be improved with a BOTOX injection, but response here varies among individuals. BOTOX is also approved to treat excessive sweating, often called hyperhidrosis.
Can BOTOX be combined with other treatments?
Certainly! Many people combine BOTOX with other medspa treatments to improve their facial rejuvenation or enhance multiple areas in one visit. Popular options include:
What is a BOTOX treatment like?
This is a simple and safe procedure. Brandie uses a tiny needle to cause minimal sensation and discomfort. The small needle also allows for greater precision in delivery of BOTOX to the specified facial area. We apply topical anesthetic cream prior to the treatment to lessen the discomfort. Most patients remark that there is minimal pain, comparing the sensation to a bug bite. You can resume normal activities immediately. BOTOX generally takes three to seven days to take full effect.
Discover the Allē℠ Rewards Program
Once a member, you can start receiving special offers and invitations. You can also earn points for select Allergan products.
Learn More

No surgery.
No downtime.
Learn More
How long does BOTOX last?
Between 3 to 6 months, after which the lines gradually revert to their pre-treatment appearance if no further injections are given.
Will BOTOX radically change my appearance?
No. You should expect a dramatic improvement in the appearance of your frown lines. Overall, you'll look more relaxed and refreshed but not like "you've had work done." For more substantial improvements, you may want to consider a facelift.
Meet Brandie
Our one-of-a-kind, board-certified physician assistant combines her medical training with extensive aesthetic training to provide nonsurgical treatments ranging from injectables and laser skin resurfacing to CoolSculpting® and Ultherapy®. Our patients love Brandie!
Get to know Brandie
Are there any side effects to BOTOX?
Temporary bruising of the injection site is the most common side effect. In some cases, BOTOX can migrate to the wrong muscle causing drooping of the eyelid or unevenness of the brows. With skilled technique and knowledge of the face and underlying muscles the chances of this are reduced to about 1%. Because the effects of BOTOX are completely reversible, any side effects are temporary.
A Reputation Built on Results
Our Patients Say It Best
You deserve the highest caliber of service, care, and results, and at Kent V. Hasen, MD, we're committed to providing all that and more. But don't take our word for it—see for yourself what our actual patients have to say about their experiences with us.
Dr Hasen and his staff are all absolutely amazing! I had breast augmentation replacing my saline implants...
You simply cannot go wrong with this practice - staff extremely professional and friendly!!
I just want to let you all know at Dr. Kent Hasen MD office is amazing. Amy and Amanda are amazing...
I got coolsculpting in my abdominal and back- below my bra area. My results are amazing already after...
BOTOX FAQ
Is there anything I should avoid following treatment?
Taking the following precautions can help you achieve optimal results after BOTOX treatments:
Keep your head upright for the first 4 hours.
Avoid touching, rubbing, or putting pressure on the injection sites until the following day.
Hold off on strenuous exercise or anything else that makes you sweat for 12 hours.
Don't drink alcohol for 24 hours.
Is BOTOX bad for you?
BOTOX is safe and effective for most people. Brandie will carefully screen you during your consultation to avoid any risks.
Will I look natural?
When you choose a highly trained and experienced injector like Brandie, BOTOX results smooth away dynamic wrinkles while preserving your ability to make natural facial expressions.
Is there anything I can do to make my BOTOX last longer?
You may be able to prolong your BOTOX results by sticking to a consistent treatment schedule. Follow your post-procedure instructions closely to help BOTOX work the best it can and give you the best results possible from your treatment.
If you would like to learn more about med spa treatments such as BOTOX, please request a consultation online or call (239) 262-5662.