Kent V. Hasen, MD: Aesthetic Plastic Surgery & Med Spa of Naples
3699 Airport Pulling Road North
Naples, FL 34105
Phone: (239) 262-5662
Monday: 8:00 a.m. – 6:00 p.m.
Tuesday - Thursday: 9:00 a.m. – 5:00 p.m.
Friday: 8:00 a.m. – 4:00 p.m.

Tummy Tuck
Pregnancy and weight changes can change your abdominal area in ways you can't correct on your own. Kent V. Hasen, M.D., performs abdominoplasty, often called a tummy tuck, to help people from Naples, Fort Myers, and Bonita Springs, FL, restore the flat, fit look of their youth.
To meet with Naples plastic surgeon Dr. Hasen to learn more about tummy tuck surgery, request a consultation online or call (239) 262-5662 today.
Tummy Tuck

Before & After Photos
WARNING:
This feature contains nudity. Please click OK to confirm you are at least 18 years of age and are not offended by such material.
Who Is a Good Candidate?
Abdominoplasty is a good surgical solution for women and men bothered by excess skin, bulging abdominal muscles, stretch marks, and belly fat resulting from significant weight loss, either following pregnancy or bariatric surgery. If loose skin is the only concern, Renuvion® treatments might be an effective, nonsurgical alternative. Good candidates for a tummy tuck:
Have been unsuccessful in trying to improve the appearance of their abdominal area through exercise and diet
Are in good overall health
Have maintained a stable weight for several months
Are within 20% of their ideal weight
Don't smoke or are planning to quit smoking
Less Pain
with Exparel®
Dr. Hasen is pleased to provide his tummy tuck patients with EXPAREL pain relief, a medication administered during surgery that prevents discomfort for 72 hours.

No surgery.
No downtime.
Learn More
How Much Does a Tummy Tuck Cost in Naples, FL?
The price of a tummy tuck varies based on individual circumstances, such as the extent of correction, whether or not other procedures such as liposuction will be performed, and more. The cost of a tummy tuck for our Fort Myers and Naples patients ranges from $14,750 to $16,750. When you come to our plastic surgery practice for your consultation, you will be given a detailed price quote that reflects your unique needs.
Get our pricing guide with cost details on 20+ of our most popular procedures
Tummy Tuck vs. Liposuction
While both are body contouring procedures, tummy tuck surgery and liposuction provide different improvements. Liposuction is strictly a fat-removal procedure. If just excess belly fat is your problem, liposuction could be your solution. If you have lax, stretched abdominal skin and/or protruding abdominal muscles, you will need a tummy tuck. Dr. Hasen often combines these procedures to restore a smooth, firm abdominal contour.
Commonly Combined Procedures
Women who desire tummy tuck surgery, often as part of a mommy makeover, should be finished having children because a future pregnancy may compromise the cosmetic results of a tummy tuck. Many have Dr. Hasen combine one or more of the following procedures with their tummy tuck:
Dr. Hasen personalizes each mommy makeover to the unique needs and cosmetic goals of the patient.
Better Pain Relief After Tummy Tuck
Our Approach
Dr. Hasen offers tummy tuck patients a specialized approach that:
Provides long-lasting pain control after surgery with EXPAREL®, a non-opioid medication applied during surgery. This innovative method removes the need for heavy prescription drugs or an inconvenient pain pump.
Speeds up recovery with a "no drains" technique that allows patients to stand upright within a few days of surgery and avoids additional scars.
Uses progressive tension sutures (PTS) to anchor the skin to the underlying tissue. This method speeds up the recovery process and minimizes discomfort.
Combines liposuction of the low back and flanks for contouring all the way around the abdomen.
Includes Silagen® scar refinement products to minimize the appearance of scars.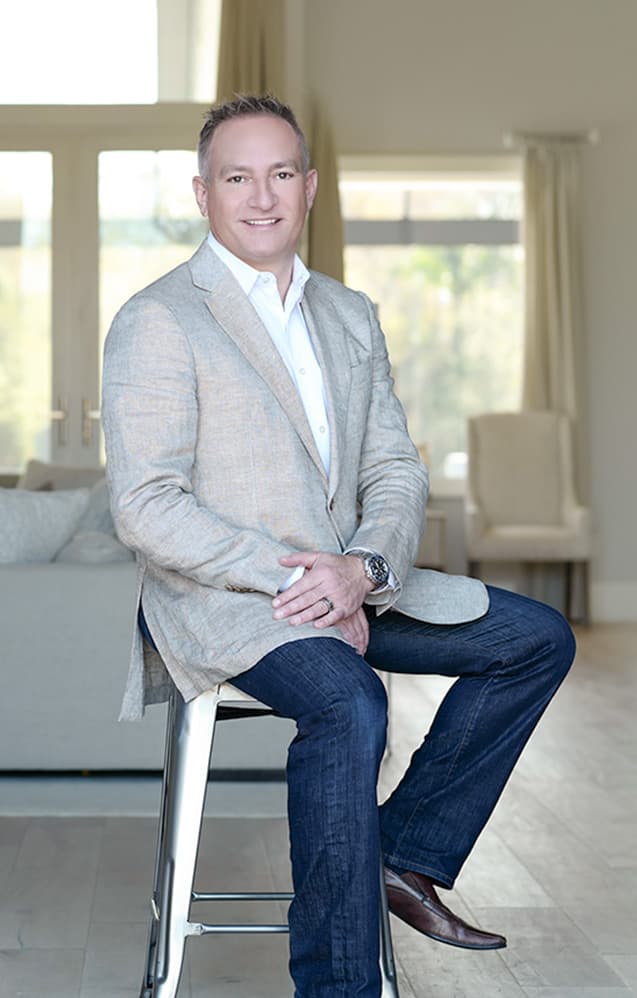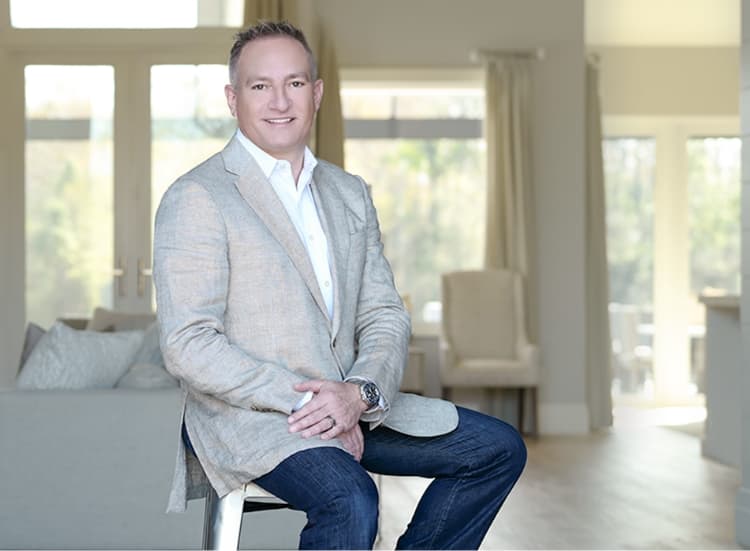 Dr. Kent V. Hasen
As a board-certified plastic surgeon serving Naples and Fort Myers, Dr. Hasen's goal is to help you love the reflection you see in the mirror. He is passionate about patient care, and his exceptional surgical talent and decades of experience allow him to create beautiful, natural-looking results.
Credentials you can trust

The Procedure
Dr. Hasen performs tummy tuck surgery as an outpatient procedure that takes about 3 hours to complete. You will receive either epidural anesthesia or deep IV sedation to ensure that you sleep through the procedure.
Dr. Hasen begins by making a bikini incision hidden low on the abdomen so it can be concealed even by very revealing attire. He removes excess fat and tightens loose skin. If needed, he repairs muscle separation that may have resulted from pregnancy or weight loss. Through the same abdominoplasty incision, he can contour prominent lower ribs or perform liposuction to provide multiple improvements with just one incision. He sutures the belly button from underneath the flap, enhancing its appearance, and then closes the incision.
Our Surgery Center
We'll admit it: We love our surgical center as much as our patients do. The 7,600-square-foot facility, opened in 2016, reflects the blend of aesthetics, technology, and attention to detail at the heart of Dr. Hasen's world-class plastic surgery practice.
Tour the Facility
What Is a Mini Tummy Tuck?
Patients often ask whether they would be good candidates for a mini tummy tuck. In some cases, the cosmetic issues are confined to the area below the belly button. When the belly button doesn't need to be repositioned and tissues above it don't need to be addressed, it's possible to get the desired results with a single, shorter incision just above the pubic area. It's not the appropriate approach for patients whose abdominal muscles require tightening or who have significant skin laxity both below and above the belly button.
Dr. Hasen's patient shares her experience with the practice
How Long Does It Take to Recover From a Tummy Tuck?
Patients typically return home the day of surgery after a short period in our recovery suite. You will need an adult to assist you at home overnight. Our staff can arrange for a home nurse if need be.
Our quick recovery method for tummy tuck simplifies the healing process because we use the long-lasting medication EXPAREL. Additionally, there are no drains or pain pumps to deal with. Instead, you may wear an abdominal binder for 1 to 3 weeks. Moderate swelling and bruising may last several weeks. Patients may not see final results for several months.
Our tummy tuck patients usually return to their normal routines quickly, although individual experiences may vary. Most patients can shower on the second day after surgery. Patients can usually stand upright within a few days of surgery and walk soon after. You may be ready to resume many activities after the first week, and most by the third week. You should be ready to return to work within 7 to 14 days. For more information, read our blog post with tips for a smooth tummy tuck recovery.
Sculpt a better butt and more defined abs. Discover the latest in nonsurgical body contouring. See the undeniable results.
Learn More
Your Results
In most cases, results look natural and presentable approximately a week after the tummy tuck. You can expect continual improvement in the appearance of your abdominal area during the next 3 to 6 months. Patients enjoy having a firmer, flatter, more contoured abdomen, and many are able to wear smaller clothing sizes. Unless a patient gets pregnant again or gains a significant amount of weight, the results of a tummy tuck are long-lasting. Of course, plastic surgery doesn't stop the aging process, and skin will still gradually lose its elasticity, but not much.
More Tummy Tuck Surgery FAQs
Can I still get pregnant after a tummy tuck?
Tummy tuck surgery does not affect your physical ability to get pregnant. However, it is not advisable to have a tummy tuck if you plan to have more children, as additional pregnancies will likely cause you to need another tummy tuck.
---
How many sizes will I lose after a tummy tuck?
You may lose 1 to 3 dress sizes after your tummy tuck, but this can vary greatly between individuals. It is important to keep in mind that tummy tuck surgery is not a weight loss procedure; it is a surgery to improve abdominal contours and remove excess skin and stretch marks.
---
Does fat come back after a tummy tuck?
Most of the improvements from a tummy tuck are not related to fat removal. The repair of the abdominal muscles helps slim the waist and flatten the belly, and the excess skin removal helps reduce rolls and bulk in the midsection. Sometimes liposuction is performed, and in that case, those fat cells are gone for good. However, if you gain a significant amount of weight after your surgery, it may go to your waist and abdomen, as well as other areas.
---
Will my surgical scar be noticeable?
Dr. Hasen takes care to place the incision where it will be concealed by underwear and swimsuits. Many patients even enjoy wearing bikinis again.
---
What if I had a C-section, can I still get an abdominoplasty?
Yes, it's perfectly safe for most patients to have abdominoplasty after they have recovered from a C-section delivery. Dr. Hasen can improve the appearance of a C-section scar as part of the surgery.
---
Do they remove your belly button during surgery?
You will still have your belly button after tummy tuck surgery. When Dr. Hasen tightens the overlying abdominal skin, he creates a new opening for the belly button (similar to putting a button through a buttonhole) and stitches it in place.
To meet with Dr. Hasen, request a consultation online or call (239) 262-5662 today.
A Reputation Built on Results
Our Patients Say It Best
You deserve the highest caliber of service, care, and results, and at Kent V. Hasen, MD, we're committed to providing all that and more. But don't take our word for it—see for yourself what our actual patients have to say about their experiences with us.
I had a breast implant exchange with Dr. Hasen a little more than a month ago. He is very talented....
Dr. Hasen and his team are absolutely fabulous. Dr. Hasen did an amazing job with my implants a few...
Dr. Hasen and his team are absolutely fabulous. Dr. Hasen did an amazing job with my implants a few...
Dr. Hasen and his team are absolutely fabulous. Dr. Hasen did an amazing job with my implants a few...