Scars can be scary.
They remind us of painful experiences, of major life changes, and of what used to be. So it's no surprise that the scar is often the biggest mental hurdle to overcome for my Mommy Makeover patients. After multiple pregnancies, many find their abdomens misshapen and mapped with stretch marks. The exercises and healthy food choices that used to help their clothes fit better simply do not work any longer. Yet, the thought of introducing a new scar, such as the scar from a tummy tuck, is hard to stomach. There are also those who don't want any visible evidence of plastic surgery on their bodies.
Are Tummy Tuck Scars Worth It?
There is no doubt the scar from tummy tuck surgery is significant. Even when placed by the most experienced plastic surgeon, the scar is deep and long. It requires special care and often takes months to fade. It will always be there when you look in the mirror. However, the scar is a small price to pay for women with loose, hanging skin that prevents them from wearing their normal clothing or swim attire. It is easily hidden, and the first thing they actually notice in the mirror is their flat midsection.
As a board-certified plastic surgeon who routinely performs tummy tuck surgery as part of Mommy Makeovers, I have come to understand that the fear factor is much different for mothers who have had at least one C-section in the past. For one, they already have a scar. A small scar, yes. But the presence of the scar, their experience with caring for it, and their understanding of their body's ability to heal make the thought of a tummy tuck scar much easier to bear.
Problems With C-Section Scars
Also, the C-section scar can be problematic for many women, and that's what often brings them into my office. Keep in mind, the C-section scar is rarely placed by a plastic surgeon. Your OB/GYN's main focus is your health and the health of your baby, not your aesthetics, and rightly so. Many women feel that their scar is irregular, bumpy, or crooked. Also, some experience the problem of excess skin that eventually starts to droop over the scar. The position of the scar might be of concern. Perhaps it's too high to be hidden easily. Often, a woman who has had multiple C-sections will have thick scar tissue from those incisions.
C-Section Scar Revision: An Added Perk of Tummy Tuck
Whatever your motivation, a tummy tuck can be especially beneficial after a C-section. Not only does it restore the pre-pregnancy shape and confidence many women long for, but it also promises an expertly placed scar.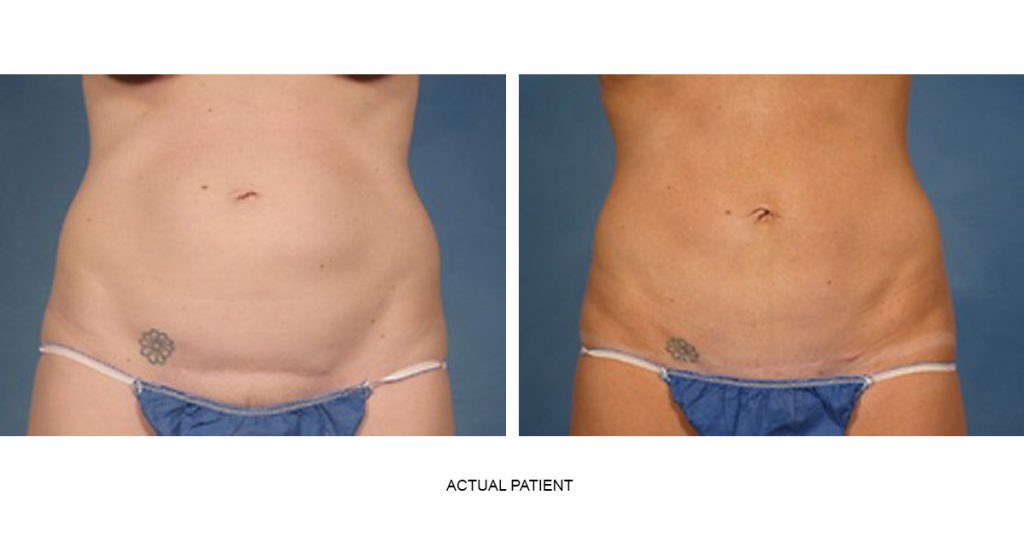 There are 2 key strategies I use to minimize the scars left over from a tummy tuck, including:
A "no drains" technique: Using progressive tension sutures (PTS), I can anchor the skin to the underlying tissues, eliminating the need for drains or pumps. This not only speeds up the recovery process, but also puts less strain on the incision, leading to a better-looking scar and enabling my patients to avoid additional scars from the placement of these devices.
Strategic scar placement: I understand that many of my patients enjoy active lifestyles in the beautiful Fort Myers area, as well as activities that often mean wearing a swimsuit. I place my tummy tuck incisions low on the abdomen, just above the pubic area, so they can easily be hidden by even the most revealing attire.
See more before-and-after photos of my actual tummy tuck patients.
If you have had a C-section and are considering tummy tuck surgery, it's important to give your body ample time to heal. Also, keep in mind that after tummy tuck or mommy makeover surgery, you'll need some downtime — something many new mothers simply do not have right away. The good news is there are plenty of options available once you're ready.
If you'd like to talk about this in person, I welcome you to schedule a consultation at my plastic surgery practice in Naples. You can call my office at (239) 262-5662, or use the online form to request a consultation.