Kent V. Hasen, MD: Aesthetic Plastic Surgery & Med Spa of Naples
3699 Airport Pulling Road North
Naples, FL 34105
Phone: (239) 262-5662
Monday: 8:00 a.m. – 6:00 p.m.
Tuesday - Thursday: 9:00 a.m. – 5:00 p.m.
Friday: 8:00 a.m. – 4:00 p.m.

Spray Tan
When it comes to looking your best in South Florida, a bronze tan is always a great choice. Whether you want to limit your sun exposure or you don't have time to lounge around the pool, a sunless spray tan at Aesthetic Plastic Surgery & Med Spa of Naples makes getting a naturally sun-kissed look effortless.
To discover all the ways professional skin care services can help your look beautiful, request a consultation at our medical spa in Naples, FL using our online form or call (239) 262-5662 to schedule an appointment.
Need Help Finding the Right Treatment?
When it comes to medical spa treatments, your choices are plentiful…and possibly overwhelming. Our interactive treatment planner can help. Just select the skin condition you want to address, and you'll see a list of possible treatment options. Having beautiful skin has never been so easy.
Plan Your Treatment
Why Choose Us?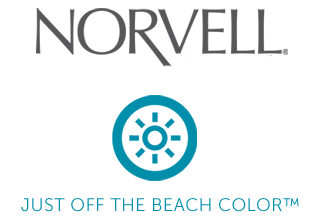 There is no shortage of at-home tanning products that promise the golden look you want. Unfortunately, the results are often uneven and unnatural-looking. When you choose our medical spa, your spray tan will be administered by a trained, experienced professional using a method not available over the counter, the Norvell Auto Revolution™ Spray System.
Your tan will be customized to the shade and depth that you want, whether it's a subtle glow or a deeper bronze. The Norvell system offers Just Off the Beach Color™ with the following benefits:
Fast drying
Non-sticky
Streak free
Another benefit of choosing Aesthetic Plastic Surgery & Med Spa of Naples is that you have access to our full array of services and an expert staff. From skin care products to rejuvenating treatments, our range of services can help you complement your tan for your next big event or when you simply want to look your best.
Meet Brandie
Our one-of-a-kind, board-certified physician assistant combines her medical training with extensive aesthetic training to provide nonsurgical treatments ranging from injectables and laser skin resurfacing to CoolSculpting® and Ultherapy®. Our patients love Brandie!
Get to know Brandie
How It Works
Sunless tanning products do not increase the melanin in the skin like a real suntan; instead they create a golden color to develop in the outer layer of the skin within 2 to 4 hours of application. The color continues to deepen for up to 24 hours after the sunless tanner is applied.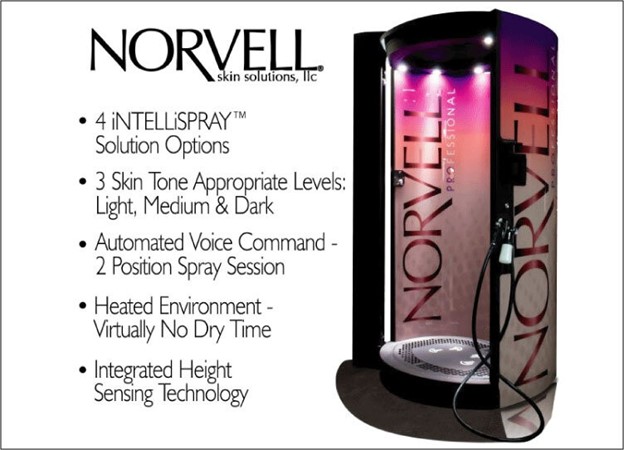 Getting Ready
For best results, we recommend the following precautions before your appointment:
Exfoliate the skin to remove dead, dry skin cells.
Do not shave, wax, or use hair removal products within 24 hours of your session.
Hold off on using bar soap and in-shower moisturizers.

No surgery.
No downtime.
Learn More
Tanning Time
The day of your tanning appointment:
Wear loose fitting, dark-colored clothing over a dark-colored swimsuit or undergarments.
Leave all jewelry at home.
Arrive with clean skin that is free of lotion, perfume, deodorant, and makeup.
Making It Last
The intensity of your tan should last about 5 to 7 days and then gradually fade. To maximize your results:
Hold off on showering, swimming, sweating, and anything else that would dampen your skin for at least the first 6 hours; if possible, wait until the next day.
Moisturize the skin to slow down the natural exfoliation process.
Pat the skin dry after showering or bathing instead of rubbing.
A Reputation Built on Results
Our Patients Say It Best
You deserve the highest caliber of service, care, and results, and at Kent V. Hasen, MD, we're committed to providing all that and more. But don't take our word for it—see for yourself what our actual patients have to say about their experiences with us.
I had a breast implant exchange with Dr. Hasen a little more than a month ago. He is very talented....
Dr. Hasen and his team are absolutely fabulous. Dr. Hasen did an amazing job with my implants a few...
Dr. Hasen and his team are absolutely fabulous. Dr. Hasen did an amazing job with my implants a few...
Dr. Hasen and his team are absolutely fabulous. Dr. Hasen did an amazing job with my implants a few...