Kent V. Hasen, MD: Aesthetic Plastic Surgery & Med Spa of Naples
3699 Airport Pulling Road North
Naples, FL 34105
Phone: (239) 262-5662
Monday: 8:00 a.m. – 6:00 p.m.
Tuesday - Thursday: 9:00 a.m. – 5:00 p.m.
Friday: 8:00 a.m. – 4:00 p.m.

Our Team
Our professional and friendly team is here to make your experience with cosmetic surgery as comfortable and convenient as possible. All members of our team have extensive backgrounds in plastic surgery in the Fort Myers area and will assist you with any questions you may have along the way.
Dr. Hasen, board-certified physician assistant Brandie Gostigian, and the team are devoted to medical and surgical excellence. They all take pride in making each and every surgical experience a good one. Their devoted and compassionate care truly makes Aesthetic Plastic Surgery & Med Spa of Naples an ideal choice for all of your aesthetic needs.
To meet with Dr. Hasen and learn more about our cosmetic plastic surgery practice in the Naples-Fort Myers area, request a consultation using the online form or call (239) 262-5662 to schedule an appointment.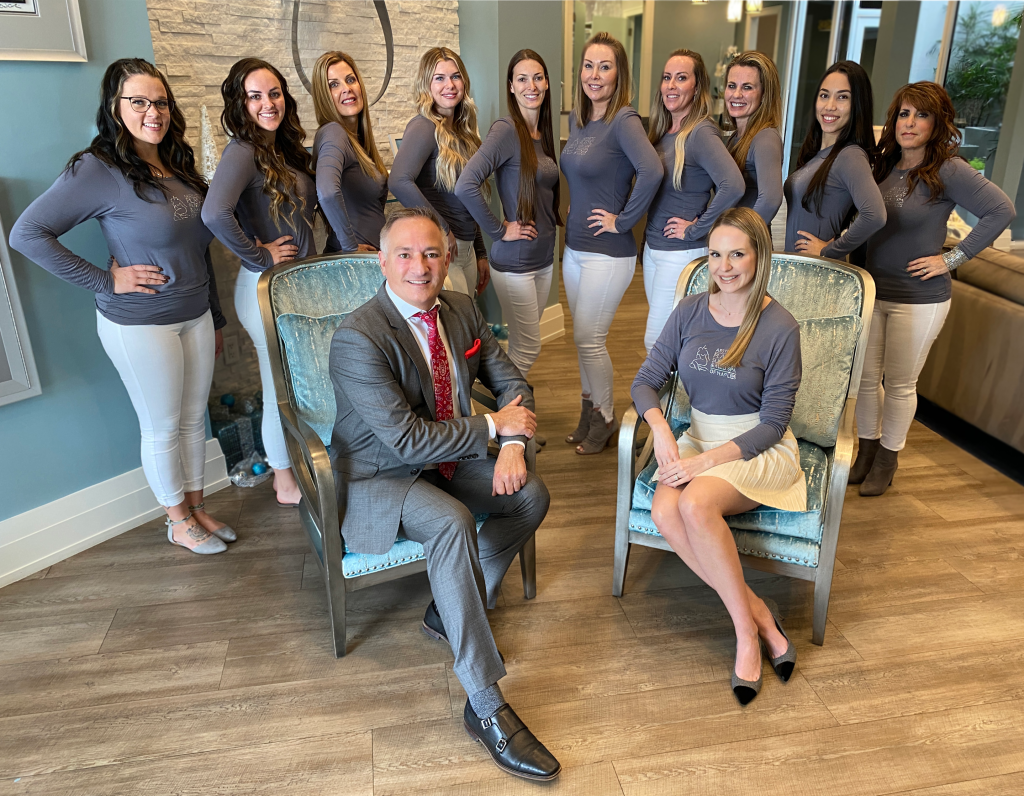 Katelyn: MSN, APRN, FNP-C
Katelyn is a Naples native with over 7 years in the nursing field. Katelyn attended Florida Gulf Coast University where she holds her first bachelor's degree in health administration. Katelyn went on to obtain her second bachelor's and then master's degree in nursing with South University, where she studied family medicine. Katelyn now carries the title of Certified Family Nurse Practitioner.
During her hospital days she worked in many different settings; medical-surgical, cardiac, ICU step down, and was a COVID nurse. Katelyn worked for both NCH and PRMC locally, then spent 3 years merging her passion for her career with her love of traveling working as a travel nurse. Over the last 2 years she has been working in an outpatient setting combining health and wellness with aesthetic medicine by helping people look and feel their best. She is passionate about continuing education and learning about new advancements in medicine and anti-aging. Katelyn has experience with neurotoxins like Botox and Dysport, facial fillers like Juvederm and Restylane, IPL, and laser therapies.
In her free time, she enjoys traveling to new places, doing home and décor projects, checking out a local trivia night, relaxing with some yoga, and watching our beautiful Naples sunsets. She also enjoys spending time with her husband, her family, and her friends.
---
Marie: Patient Coordinator
Marie has been with Aesthetic Plastic Surgery & Med Spa of Naples for more than 13 years. Her comprehensive medical background and depth of plastic surgery knowledge ensure that your experience is special. Marie is originally from Ohio (Go Bucks!), but she has lived in Southwest Florida for the past 22 years. She has a clear understanding and enthusiasm for the special requirements of our patients. Her personable and cheerful attitude have the dynamic ability to make everyone feel at ease. Marie works closely with Dr. Hasen as the patient coordinator. You can think of her as your own plastic surgery concierge. Her compassion and commitment to each patient are evident throughout your entire surgical journey. Her knowledge and expertise help patients feel confident and safe about their decision to have plastic surgery.
---
Bethany: Patient Coordinator
Bethany grew up in Northern Virginia before relocating to Southwest Florida over 12 years ago. She comes to our practice with over 15 years of medical office experience. Her background includes Dermatology, Family Practice and Radiology. She is caring, organized and energetic. Over the past 5 years with our practice, Bethany has enjoyed interacting with patients and helping them to achieve the improvements they desire. In 2021, Bethany was promoted from patient concierge manager to patient coordinator to help our cosmetic surgery patients as they prepare for their upcoming procedure and recovery. With her patient centered approach, Bethany helps each patient feel at ease during their experience in our office.
---
Laura: Patient Concierge Manager
Laura is a native of the beautiful country of Colombia but grew up in Naples, Florida. She is bilingual and speaks fluent English and Spanish. Laura attended Florida Gulf Coast University, graduating cum laude with a Bachelor of Science degree in Public Health. She also earned a minor in psychology. She is a kind and outgoing person who thoroughly enjoys working with others. In her spare time, Laura either finds herself being active outdoors or spending time with friends and family. Laura's warm personality will make you feel comfortable from the moment you walk in to our practice and she's delighted to answer any questions patients may have regarding procedures, skin care products, pricing, and appointment availability.
---
Kelsey: Patient Concierge
Kelsey was born and raised in Naples, FL. She has extensive experience in the medical field. Her background includes Podiatry, Family Practice, as well as Breast Oncology. In her spare time, Kelsey either finds herself fishing, spending time outdoors, or hanging out with family and friends. She is a team player and thoroughly enjoys interacting with patients. Her warm personality will gladly welcome you to our practice the minute you walk through the door.
---
Madyson: Medical Assistant
Madyson was born in Fort Lauderdale but was raised in Naples. She previously was working as a medical assistant in clinical and aesthetic dentistry before joining the staff here at Aesthetic Plastic Surgery in 2021. She is very caring person who is passionate about her work, providing the highest level of patient care. In her spare time, Maddy enjoys playing beach volleyball, softball, and boating. Madyson enjoys helping others and trying to help make our patient's experiences as nice as possible.
---
Jenn: Certified Scrub Tech/Medical Assistant
Jennifer was born and raised in Naples, Florida. She graduated Cum Laude from Florida Gulf Coast University with her bachelor's degree in Health Science. Jennifer earned her certification in Surgical Technology from Lorenzo Walker Institute of Technology where she trained at all of the hospitals in Collier County. She started working in plastic surgery directly out of school and has remained in the specialty ever since. Jennifer is a very caring person who loves to help people. Jennifer enjoys working with others and trying to help make a difference in patients' lives.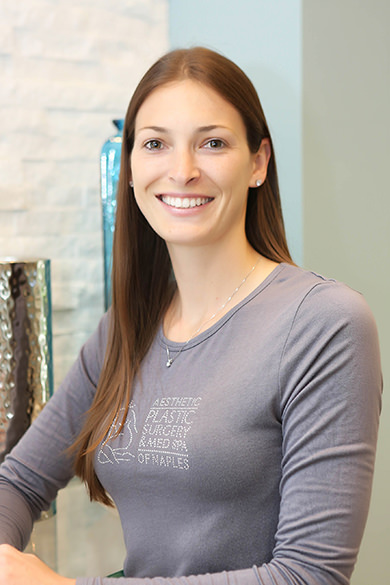 ---
Courtney: Certified Scrub Tech/Medical Assistant
Courtney is a Naples native who is thankful for the community that shaped her. She graduated at the top of her class from Lorenzo Walker Technical College's Surgical Technology program. While there, Courtney trained in all fields of surgery at hospitals in Southwest Florida. Through her various clinical rotations, she developed a passion for plastic surgery. Her experience working as a patient registrar and sterile processing technician makes Courtney a well-rounded addition to our office and surgical team. She looks forward to serving the patients of the Southwest Florida community she holds so dear, and she's thrilled to be an integral member of Dr. Hasen's exceptional team.
Our Surgery Center
We'll admit it: We love our surgical center as much as our patients do. The 7,600-square-foot facility, opened in 2016, reflects the blend of aesthetics, technology, and attention to detail at the heart of Dr. Hasen's world-class plastic surgery practice.
Tour the Facility
Amanda: Aesthetic Procedures Specialist
A Naples resident since 2000, Amanda was born and raised in Akron, Ohio. She graduated from The University of Toledo and Medical College of Ohio with her bachelor's degree in nursing. After obtaining her BSN and RN degrees, Amanda worked at The Cleveland Clinic Foundation in Cleveland, Ohio, specializing in post-op surgery. Amanda joined our team in 2014 as a Pre-op, Recovery and Operating Room Nurse. She is also an aesthetic procedures specialist and aesthetic nurse. Amanda is Master's Certified from CoolSculpting University with advanced skills and training in CoolSculpting® Elite. Additionally, she is certified in EMSCULPT NEO®, EMFACE®, Votiva vaginal rejuvenation, HYDRAhealth™ IV/IM therapy, and other medical spa procedures for our clients.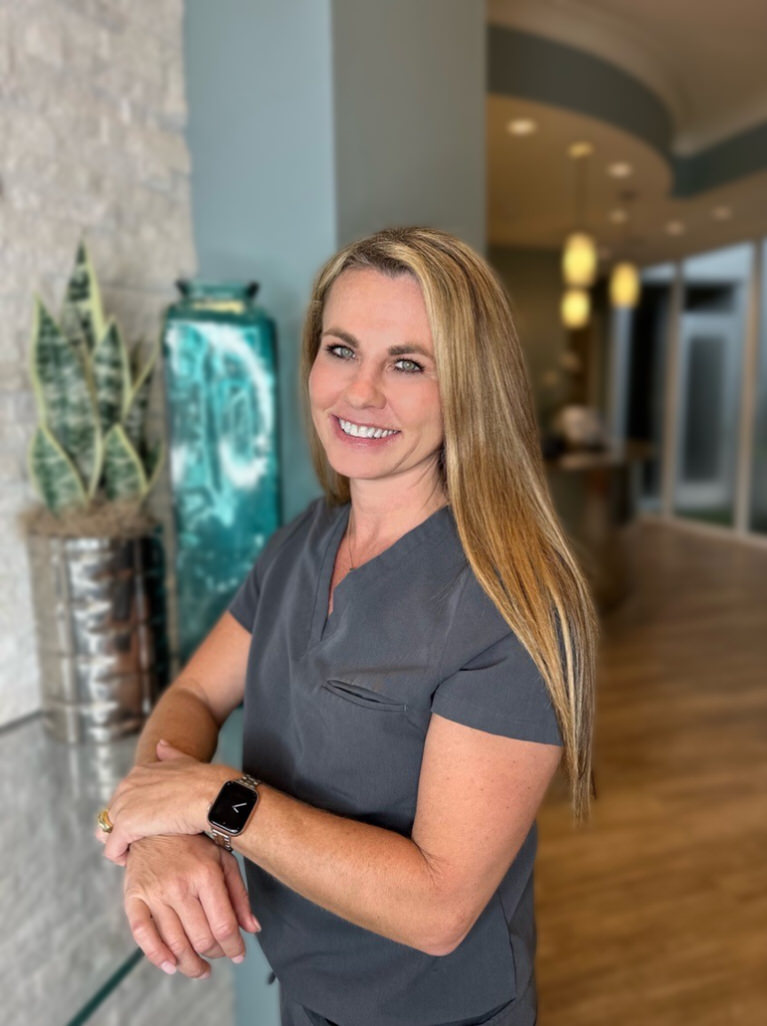 ---
Amy: Medical Assistant/Aesthetic Procedure Technician
Amy joined Aesthetic Plastic Surgery & Med Spa of Naples at the beginning of 2023. She brings with her more than 20 years of client service industry experience. Amy has a strong passion for health, wellness, and fitness, which helped lead her to our practice. With her meticulous attention to detail, Amy enjoys performing non-surgical treatments, such as CoolSculpting® Elite & EMSCULPT NEO®, to help patients feel more confident about themselves. Amy's caring and calm personality allows patients to feel comfortable and relaxed around her. Outside of work, Amy enjoys spending her free time outdoors with her husband, her two sons, and their two goldendoodles. Amy strives to make our patients' experiences as pleasant as possible and to offer them the highest level of patient care.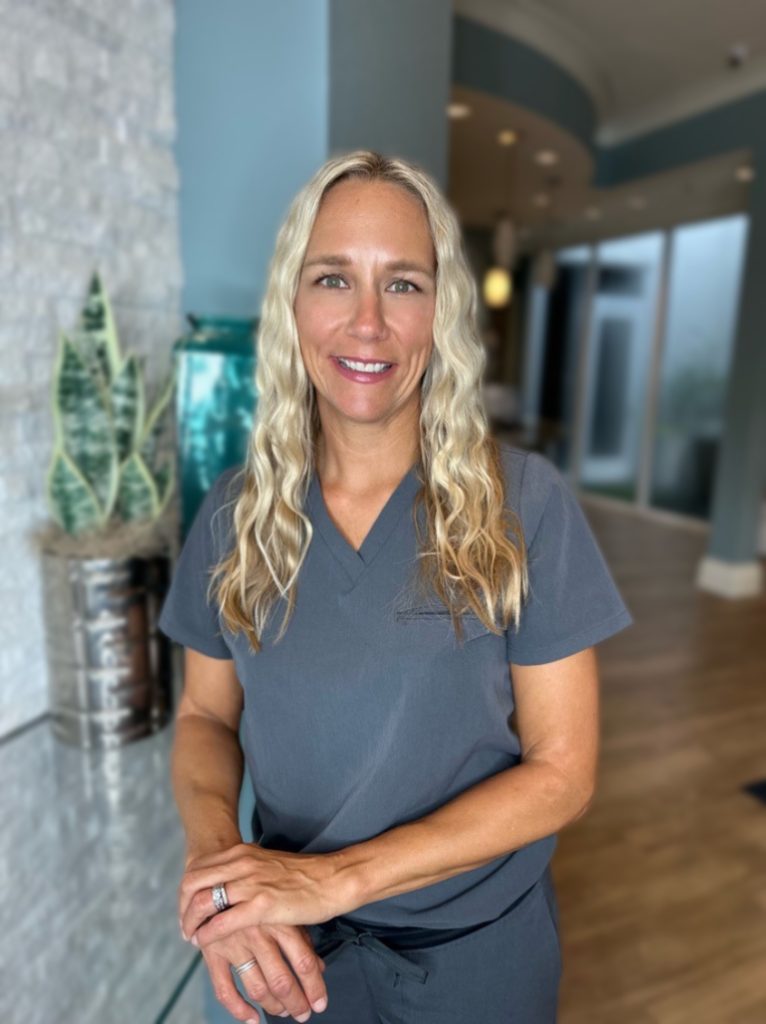 ---
Nicole: Medical Aesthetician
Nicole was raised in Cape Coral, FL and recently moved to the Naples area. After graduating at Florida Southwestern State College, Nicole decided to pursue a career in esthetics. She graduated top of her class at Florida Academy and has been expanding her training ever since. She has been a Licensed Medical Aesthetician for almost 5 years and certified in Hydrafacials, Chemical Peels, Microneedling, and more. Nicole is knowledgeable about many lines of skincare products and their ingredients. She always informs her patients of home care regimens and provides them with a comprehensive treatment plan to help guide them towards achieving their skincare goals. She enjoys helping others feel more comfortable in their own skin!
---
Abby: Medical Aesthetician
Abby was born and raised in Naples, FL. She graduated top of her class at Gulf Coast Academy in 2020 and has been expanding her training ever since. She has been a Licensed Medical Aesthetician for over 3 years and is certified in Hydrafacials, Chemical Peels, Microneedling, and other skin-enhancing services. Abby has a passion for skin care and enjoys working in the aesthetic industry. She loves the one-on-one time she spends with her patients. Abby is knowledgeable about many lines of skincare products and their ingredients. She enjoys continuing her education to provide her patients with the most optimal services for their skin. Abby states, "It gives me great joy to see my patients leave with glowing skin and a big smile!"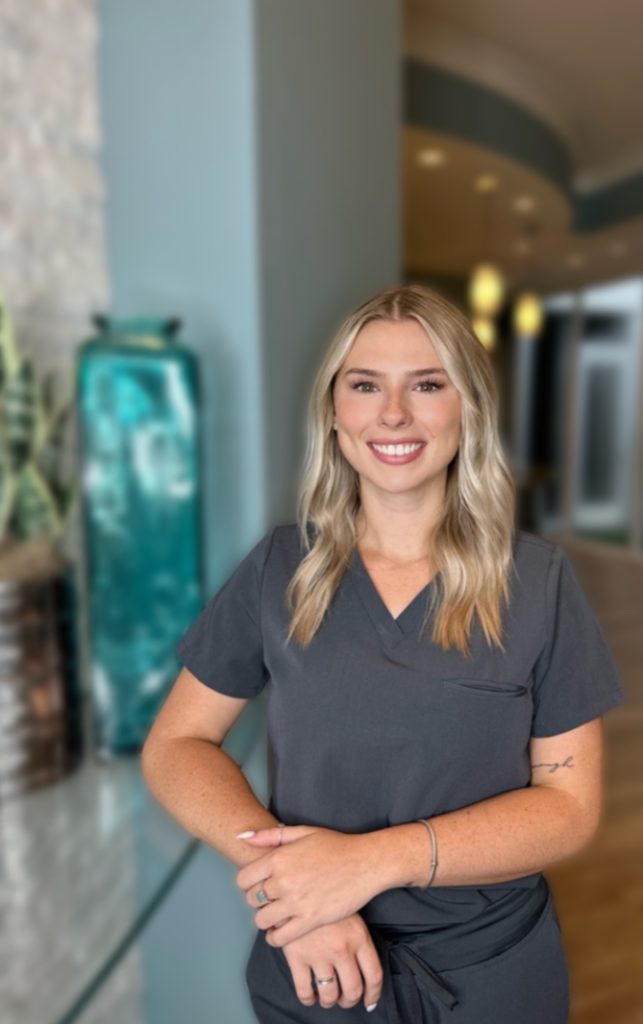 ---
Gail: Practice Administrator
Gail grew up in Chicago, Illinois, and moved to Southwest Florida nearly 20 years ago. She joined the team at Aesthetic Plastic Surgery of Naples in 2012. As the practice manager, she is responsible for overall operations of the medical office, supervising our team and managing the day-to-day responsibilities of our office. Gail is constantly looking for ways to run the practice more efficiently as well as develop, implement and maintain office policies and procedures. She has a wonderful combination of interpersonal skills, excellent communication and acute attention to detail. Overall Gail's primary objective is to maintain a smooth-running operation to ensure your visit to our practice is stress-free and exceeds expectations.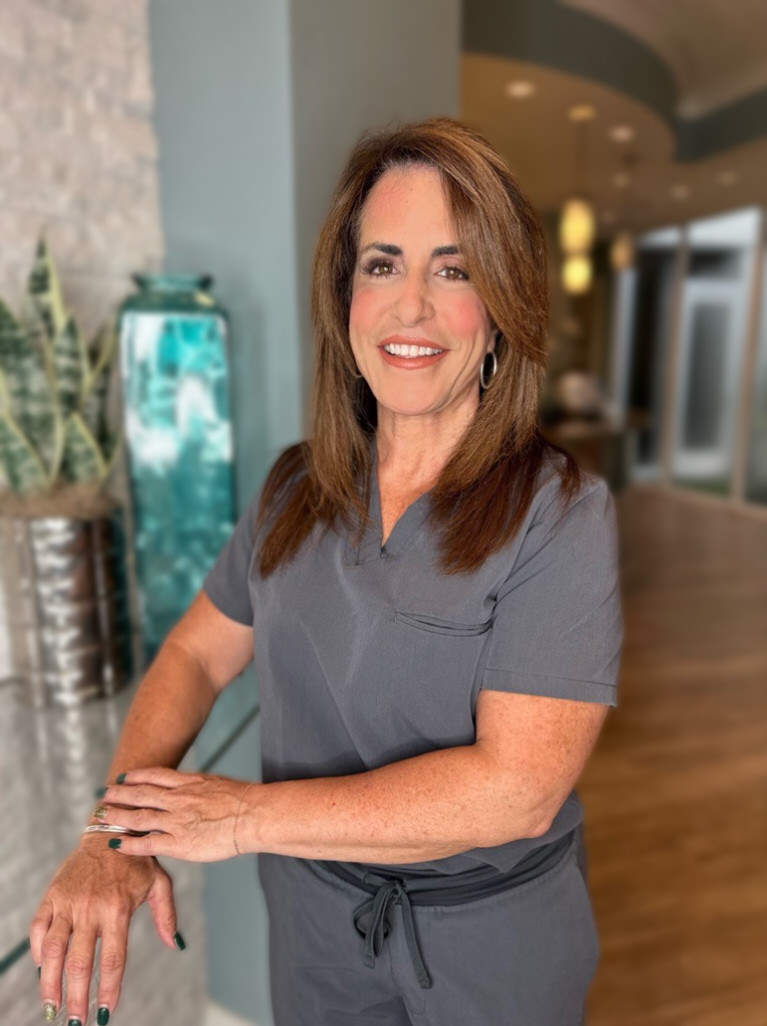 ---
Dellene: Vice President
Dellene has been our vice president and administrator since the opening of the practice. She inspires the rest of the team with her true passion and devotion to Aesthetic Plastic Surgery of Naples. Dellene's vast health care experience in pharmaceutical sales and special events coordination inspired her unique marketing efforts for our practice and helped her create an environment where the team and patients feel comfortable. With nearly 25 years of experience in the medical field, Dellene is a valuable source of information. She is enthusiastic about sharing her knowledge and insight with patients. Though she maintains an administrative role, Dellene enjoys personal contact and interaction to help others achieve a satisfying, comfortable, and realistic plastic surgery goal.