Kent V. Hasen, MD: Aesthetic Plastic Surgery & Med Spa of Naples
3699 Airport Pulling Road North
Naples, FL 34105
Phone: (239) 262-5662
Monday: 8:00 a.m. – 6:00 p.m.
Tuesday - Thursday: 9:00 a.m. – 5:00 p.m.
Friday: 8:00 a.m. – 4:00 p.m.

Dr. Hasen
How many board-certified plastic surgeons in Naples, Fort Myers, or Bonita Springs, FL can say that their career path began in primary school? Kent V. Hasen, M.D. can. On his 6th birthday his mom gave him a real doctor's stethoscope, and planted the seed for what would become a distinguished medical career. But it wasn't until several years later, when Dr. Hasen was a senior in college, that his mom's bout with breast cancer led him to focus on plastic surgery.
"When she met with her plastic surgeon, who reassured her that she could have immediate breast reconstruction, her outlook brightened immensely," Dr. Hasen recalls. "From that point on, I knew I wanted to pursue this specialty that would allow me to help so many people."
Dr. Hasen continues to pursue plastic surgery with the passion and commitment to patient care that's been the hallmark of Aesthetic Plastic Surgery & Med Spa of Naples since he established the practice in 2002. Visit our Why Choose Dr. Hasen page to learn why thousands of patients have trusted their looks to Dr. Hasen.
Request a Consultation
Testimonials & Reviews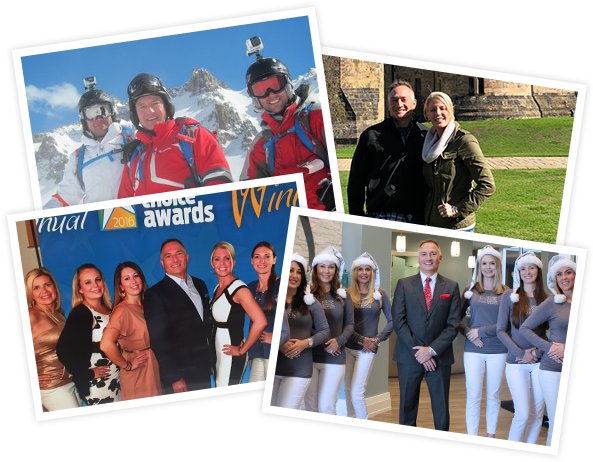 A Board-Certified Aesthetic Specialist
A board-certified innovator dedicated to offering patients the most advanced surgical and non-surgical aesthetic techniques available, Kent V. Hasen, M.D. is often the first physician to bring new products and technologies to the Naples-Fort Myers region. His commitment to remain at the forefront of technological advances is complemented by his passion for aesthetics and artistry. His formal art education includes a year of study in Italy, where he refined his appreciation for art and beauty.
Dr. Hasen graduated from Cornell University's medical school, where he was elected to the prestigious Alpha Omega Alpha honor society. He then was accepted into the extremely competitive general and plastic surgery integrated 7-year residency program at Northwestern University Memorial Hospital in Chicago. After finishing his residency, Dr. Hasen completed a cosmetic surgery fellowship in Miami before starting his own practice.
"Aesthetic surgery is so interesting because there is never one way to do any procedure. Every facelift and every tummy tuck is completely different, depending on what the patient needs and desires."

— Dr. Kent V. Hasen
An Interview With Dr. Hasen
Growing up in Middle America – Carmel, Indiana – did you have a fairly typical suburban childhood?
I sure did. We would be out of the house after breakfast and didn't return until dinner every day in the summer. We explored the woods, rode our bikes, swam at the community pool and played sports. The nights were filled with fireflies, kick-the-can, and ding-dong ditch. We lived in a neighborhood where every year there was a big 4th of July parade and celebration. One year when I was about 8 my parents dressed up my sisters as Statues of Liberty and I was Uncle Sam. High school football was a big deal, too. I played defensive back and special teams.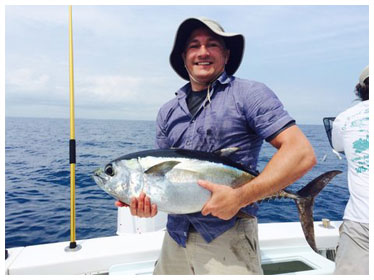 ---
What inspired you to go to medical school and then become a plastic surgeon?
There was some gentle prodding from an early age by my mom. When my mom was diagnosed with breast cancer, it was devastating news for my whole family. She wasn't really able to process this until she met with the plastic surgeon who offered the option of immediate breast reconstruction. The thought that she could be "whole" again, even after the mastectomy, gave her the strength to move forward. That's when I knew I wanted to be a plastic surgeon.
After getting my undergraduate degree, I attended Cornell University Medical College. Even though the main Cornell campus is in Ithaca, New York, the medical college is in Manhattan's Upper East Side. This was a wonderful place to spend 4 years of medical school. During this time I cemented my desire to become a plastic surgeon through exposure to all aspects of plastic surgery. The variety of procedures and the creativity involved in each operation appealed to me.
---
Speaking of creativity, describe how your formal art education influences your work as a plastic surgeon.
I spent a very influential year of college abroad at the Unversita di Bologna. This is the oldest university in the western world. I was immersed in Italian culture and history and studied Italian literature, art history, European history, and Italian poetry. The year helped me see the importance of culture and arts in addition to science and math. I obtained a Bachelor's of Arts in Italian in addition to my Bachelor's of Science in Biology.
---
Why are you passionate about aesthetic surgery?
Aesthetic surgery is so interesting because there is never one way to do any procedure. Every facelift and every tummy tuck is completely different depending on what the patient needs and desires. Complex breast implant revision surgeries are some of the most challenging and rewarding procedures you can perform. The aesthetic surgery patient is very demanding, but if you can meet their expectations, they are also very appreciative.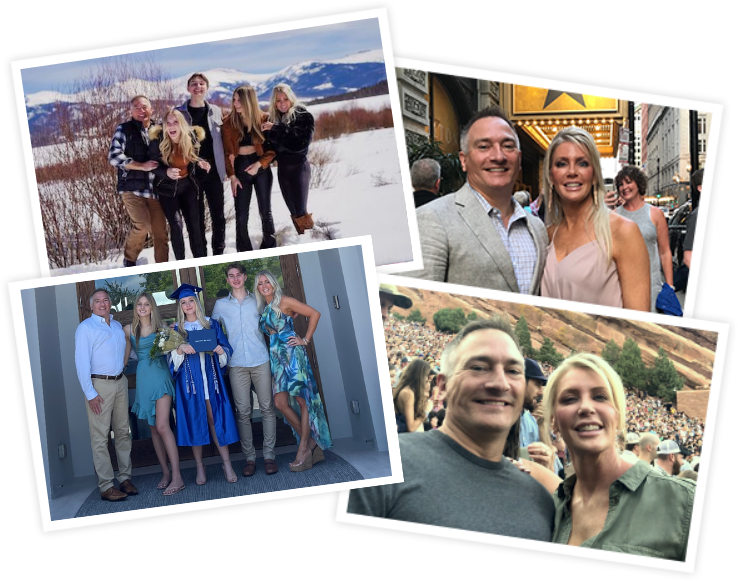 Is there a typical day in the life of Dr. Hasen?
I'm an early riser. I usually start my day working out and making sure my high school kids are up and ready for the early school day (they start class at 7 am!). Then I'm off to the office early. If I'm doing surgery that day, I meet with the first patient. We'll go over the surgical plan one last time and I'll mark the areas of the body being operated on, and then I have the nurses prepare the patient for the procedure.
After surgery, I speak to the patient's loved ones, see patients who are in for follow-up appointments or consults, and then finish up paperwork before heading home to my wife and children. We always try to have a sit-down family dinner to catch up with each other. Then it's time for their homework. My wife and I may continue to work on projects and some evenings we even enjoy relaxing and catching a Netflix show before falling asleep.
---
Your practice helps support an incredible number of charitable organizations. Are there any that have special personal significance for you?
We like to support as many charities as we can, but I am most involved with Bosom Buddies. This local breast cancer support group and charity helps women without insurance, or who are under-insured, get breast cancer treatment. Being in solo private practice, I mainly focus on aesthetic surgery, but I have a real desire to help women with breast cancer get through breast reconstruction. Bosom Buddies does not have enough money to pay for breast reconstruction procedures, so I volunteer my services to help ensure women have breast reconstruction. I work with breast implant companies, who donate implants and tissue expanders so these deserving women can undergo surgery to restore form and function. Additionally, the organization helps women find support groups and get access to mammograms, doctors, and therapies. I have been fortunate to serve on their medical board for 10 years.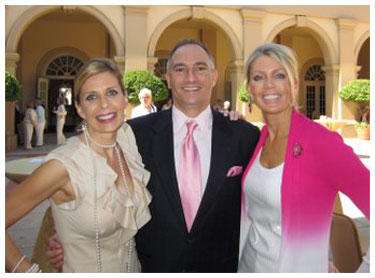 ---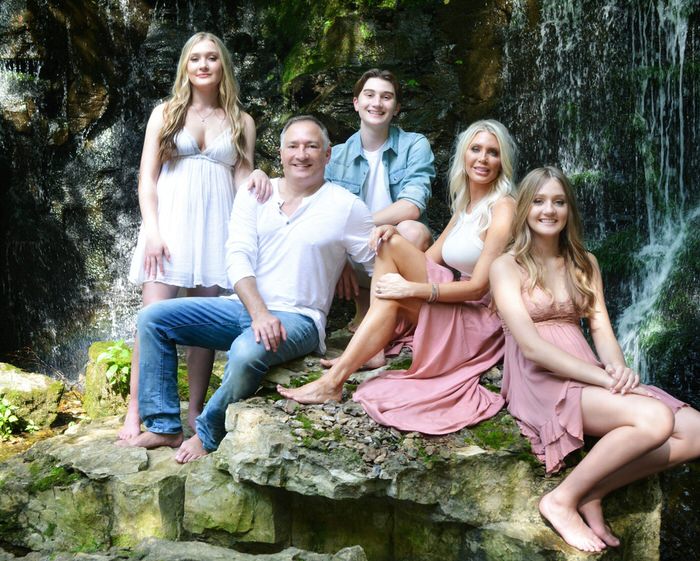 If one of your children decided to pursue a career in plastic surgery, what advice would you offer?
I would tell them the most important part of being a plastic surgeon is to be honest and as upfront as you can with your patients. You cannot help all patients, especially if their desires are not reasonable or attainable. It is better to turn away a patient with unrealistic expectations than to perform the procedure. That patient will not be happy, even if you get excellent results. By being honest at the outset you may lose some patients but, in the end, you will build a solid patient base that will refer their friends and family to your practice.
---
You've got a beautiful family. What's a typical family vacation like?
My wife is very organized and plans most of our trips down to the very minute with a detailed itinerary. This is great because we don't miss out on anything. Most summers, after the children finish school, we like to head out to the cool, dry air of Colorado to explore the natural wonders of that great state.
Family time is important to Dr. Hasen, who enjoys summer trips out west with hiking and mountain biking with his family.
---
Finally, what life lessons have you learned as a devoted fan of the Chicago Cubs?
To never give up. Being a Cubs fan for years was quite depressing, but it makes you always look to the future with hope. It teaches you to appreciate each small victory. Personally, when I was just building up my practice, I valued each milestone and threshold. The Cubs built up talent in their own system, rather than trying to buy a few superstars from other teams. This led to their first World Series Championship in over 100 years. In the same manner, we've always prided ourselves on the consistency we've established in staff. We try to create a family feel and have many employees who have been part of our team for 10 years or more.