Kent V. Hasen, MD: Aesthetic Plastic Surgery & Med Spa of Naples
3699 Airport Pulling Road North
Naples, FL 34105
Phone: (239) 262-5662
Monday: 8:00 a.m. – 6:00 p.m.
Tuesday - Thursday: 9:00 a.m. – 5:00 p.m.
Friday: 8:00 a.m. – 4:00 p.m.

Skincare Products & Supplements
Skincare Products & Supplements
Our medical spa in Naples offers supplements and several lines of skincare products to help women and men protect their skin. If you would like to rejuvenate your skin or repair damage caused by aging and exposure to the elements, request a consultation or call (239) 262-5662 to book a custom skincare appointment.
ZO® Skin Health
For years, Dr. Zein Obagi's name has been synonymous with unmatched skin care. This renowned dermatologist believes that good skin care should be accessible outside of his Beverly Hills office. His product line, ZO Skin Health, caters to the varied needs of men and women who want to correct a common concern, fend off aging, or simply maintain their natural radiance. These scientifically validated active ingredients are carefully combined to complement one another, creating beautiful, measurable results with regular use.
---
SkinCeuticals®
The entire line of SkinCeuticals products was designed to combat the visible effects of aging skin. SkinCeuticals products are a unique culmination of natural botanical extracts and scientifically advanced technology. Their line of topical vitamin C products, moisturizers, sun protection products, and alpha-hydroxy acids are made with natural ingredients and are designed to improve the condition of even the most environmentally challenged skin. These products help our patients rejuvenate their skin and preserve their surgical results.
---
SkinMedica®
SkinMedica professional skincare products offer the latest advances in skincare treatment. After over a decade of research and professional use by leading dermatologists and innovators in laser skin resurfacing, they are continually developing science-based products to complement their current portfolio. Rejuvenate your skin, reverse sun damage, and maintain the benefits of clinical and surgical procedures by adding SkinMedica to your skincare regimen.
Shop SkinMedica® Online
Purchase your favorite SkinMedica products from the comfort of your home through Brilliant Connections™. Shop Dr. Hasen's online store and choose from a broad selection of medical-grade skincare essentials that will be shipped straight to you.
Shop Now
---
Revision Skincare®
For more than 25 years, Revision Skincare has been on the leading edge of at-home skincare. Their products blend the best of nature and science to treat some of our most pressing aesthetic concerns. The brand's elite team of scientists and physicians works hard to formulate products that cleanse, tone, exfoliate, moisturize, and nourish skin, showcasing the best of the natural world and science's advances with their proven ingredients. When it comes to skin care, Florida men and women turn to Revision to help them show their best faces to the world.
---
VitaMedica® Bromelain With Quercetin
This all-natural supplement combines bromelain (naturally found in the pineapple plant) with quercetin (a flavonoid found in certain fruits) to enhance the body's natural repair and healing mechanisms after plastic surgery and nonsurgical procedures. These botanicals have natural antioxidant and anti-inflammatory properties. Together, they inhibit swelling and inflammation and support the healing process.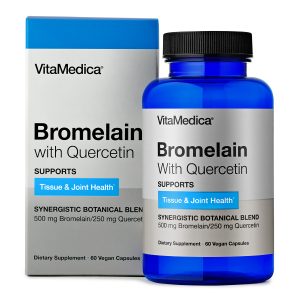 ---
LATISSE® Eyelash Growth Treatment
Allergan, the company that makes BOTOX Cosmetic®, brings you the first FDA-approved eyelash growth product that has been shown to thicken, lengthen, and darken your eyelashes. LATISSE is applied daily to the base of the eyelashes in the same manner liquid eyeliner is applied. It can be used by women of all ages. You will start to notice the difference within 3 weeks, but full effects are seen between 8 to 16 weeks.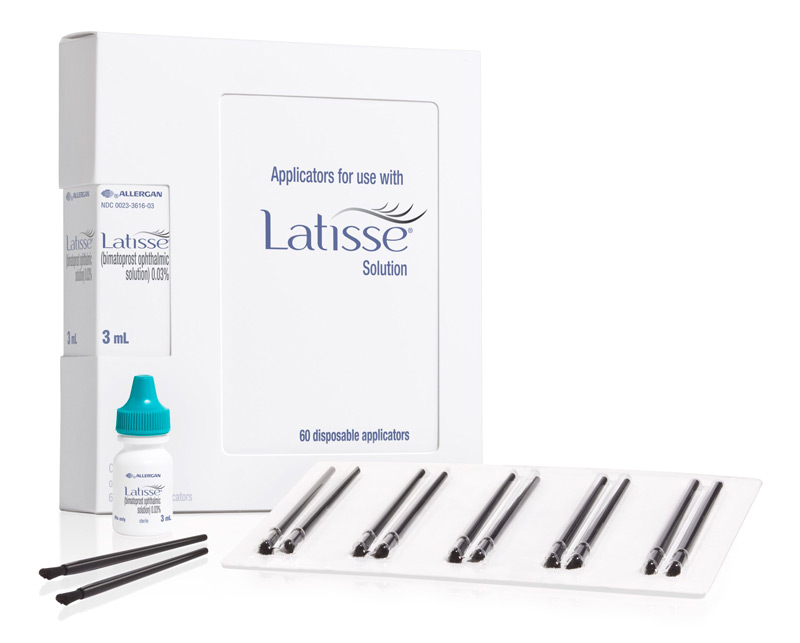 ---
Obagi Nu-Derm®
Although aging is a natural, normal process, it can be accelerated by past sun exposure. Skincare powerhouse Obagi has created its Nu-Derm system to help clear up many common aesthetic concerns while also improving your skin's overall quality. The products in the Nu-Derm family are best for nourishing and improving skin that shows signs of aging and long-term sun damage. Nu-Derm might be a good choice for you if you're bothered by age spots, uneven texture, brown discoloration, or other complexion problems.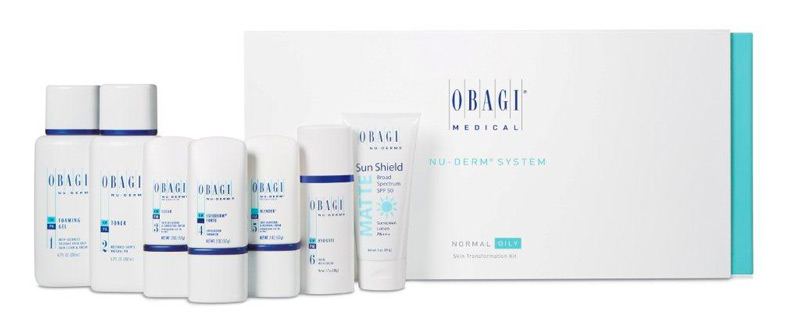 ---
Oxygenetix®
While Oxygenetix products are great for everyday use, our aesthetic professionals like to use them for post-procedure care. Their foundation effectively and safely conceals redness and irritation, and their moisturizers calm and soothe inflamed skin while speeding the healing process.