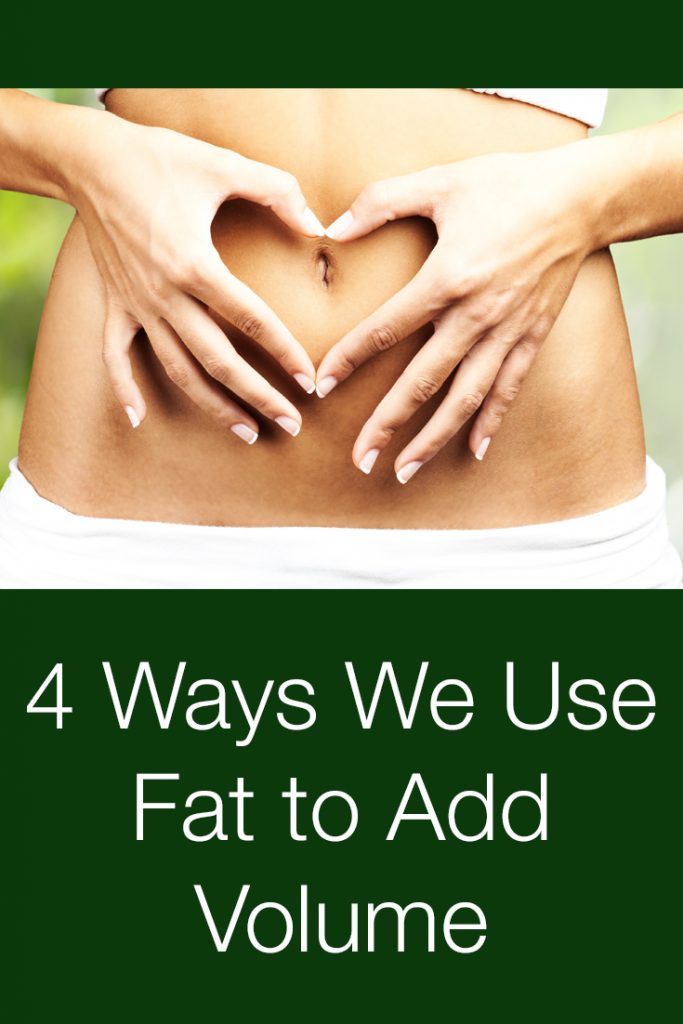 Using a patient's own fat to enhance another area is getting quite a bit of attention recently. I've seen increased popularity at my Naples practice among cosmetic surgery patients who like the idea of natural augmentation, and the trend is surging nationwide, as well. More patients seem to be realizing the impressive results they can achieve for a number of different areas of the face and body.
This process, called fat grafting or fat transfer, involves liposuction to harvest fat from one area of the body, such as the abdomen or thighs, and injecting the purified fat cells into another area. We use fat transfer at our Naples practice in various ways. It's an excellent alternative to implants for certain patients, and it can return youthful volume that has naturally diminished over time.
There are 4 primary ways to use the fat transfer technique:
Brazilian Butt Lift: The popularity of buttock augmentation increased significantly in the past year. The appeal of this body contouring procedure is understandable. I can inject fat at different depths and sites around the buttocks to create a soft, natural, "lifted" look and an appealing round shape. Because this treatment often requires a large volume of fat, not all patients have enough elsewhere on their bodies to produce satisfactory results. In those cases, silicone buttock implants may be an option.
Breast Augmentation: I can use fat as an alternative to breast implants for women interested in a soft, modest enhancement in breast size. In most cases, the optimal result will increase the breasts the equivalent of one bra cup size. Fat can also be used around a breast implant to soften its edges.
Breast Reconstruction: Fat transfer for cosmetic breast augmentation actually stems from its use in breast reconstruction procedures, which has been popular for years. I can use fat cells to cover the entire breast envelope and help thicken skin that is thinned by a mastectomy. Fat transfer is also useful for patients who undergo radiation therapy for cancer treatment, softening the tissue to enhance its suppleness.
Facial Rejuvenation: Fat transfer has been used as a facial filler for a long time, but techniques have improved vastly in the past few years. Many patients prefer fat because it's a natural filler that lasts indefinitely, as opposed to other injectables. It's especially useful for lip and cheek augmentation and for under-eye hollows.
Fat transfer is the best solution for certain patients, but implants remain a good choice for many because of the number of options and reliability of the results, particularly for breast augmentation. The best way to find out whether fat transfer is a good way to augment your face or body is to schedule a consultation. Contact us to learn what's best for you.