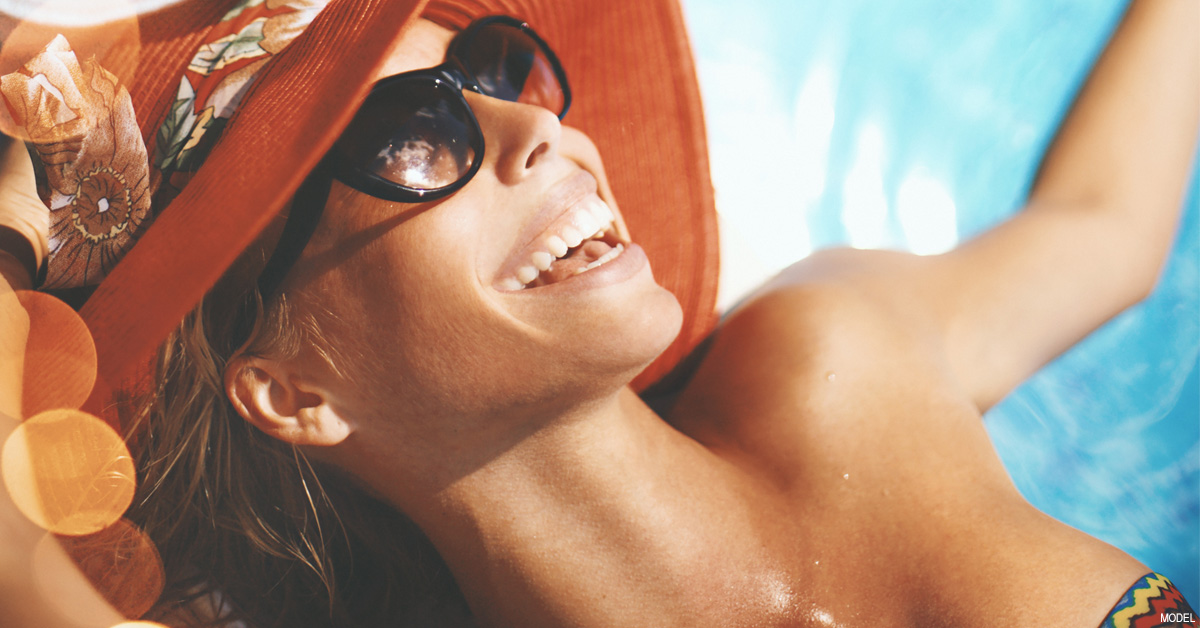 Between daily sun exposure and the gradual erosion of the results of pre-summer treatments, it's often necessary to need a cosmetic boost in the middle of the summer season. Nonsurgical treatments such as BOTOX® Cosmetic at our Naples and Ft. Myers-area practice require little time in the office but deliver noticeable results, so you can continue to feel confident without missing out on your vacation time.
If your skin is in need of a pick-me-up this time of year, consider these 4 popular mid-summer treatments.
Microneedling
Reverse sun damage and encourage healthy collagen production for the rest of the season with microneedling. During treatment, your provider uses a handheld device called the SkinPen® to safely create microinjuries in the skin. As your body's natural healing process kicks in, it produces new collagen, making your skin stronger, healthier, and more rejuvenated.
Dermal Fillers
If you started your year with dermal fillers to boost your facial contouring, it's possible it may be time for a touch-up appointment. If you're planning on traveling abroad, it's a good idea to get a touch-up at our practice ahead of time to make sure you can maintain your look without having to pursue potentially unsafe treatments in other countries.
BOTOX
These treatments are quick and simple to maintain, so you won't have to spend any more time than necessary away from your summer activities. You'll look young and fresh in your vacation photos when your fine lines and wrinkles are smoothed away. BOTOX is made of botulinum toxin A, which relaxes muscles to prevent the repeated contractions that form wrinkles over time. Common treatment areas include horizontal forehead lines, crow's feet, and vertical lines between the eyebrows. Your results will typically last 3 to 4 months, so you'll be good to go for the rest of the season.
HydraFacial™
Hydrate dry skin and slough away sun-damaged cells for a renewed glow. A quick, relaxing HydraFacial treatment is suitable for a variety of skin types, tones, and textures. First, exfoliation and a superficial peel remove outer layers that may be dull, dry, or damaged from sun exposure. After that, your skin is treated to hydrating antioxidants and hyaluronic acid ingredients that will help it appear more even, smooth, and healthy. It will boost your skin's natural radiance so you can feel confident going makeup free at the beach.
If you want to take your look to the next level but aren't sure what your skin needs, consider a personal skin care consultation with our accredited medical aesthetician. During this appointment, you'll receive customized advice and recommendations for keeping your skin hydrated and healthy year-round.
If you would like to learn more about nonsurgical treatments such as BOTOX in the Naples and Ft. Myers areas, please contact us online or call (239) 262-5662 to request a consultation.