Kent V. Hasen, MD: Aesthetic Plastic Surgery & Med Spa of Naples
3699 Airport Pulling Road North
Naples, FL 34105
Phone: (239) 262-5662
Monday-Friday: 9 a.m.–5 p.m.

Croton Oil Peel Case 150
*Keep in mind that each patient is unique and your results may vary.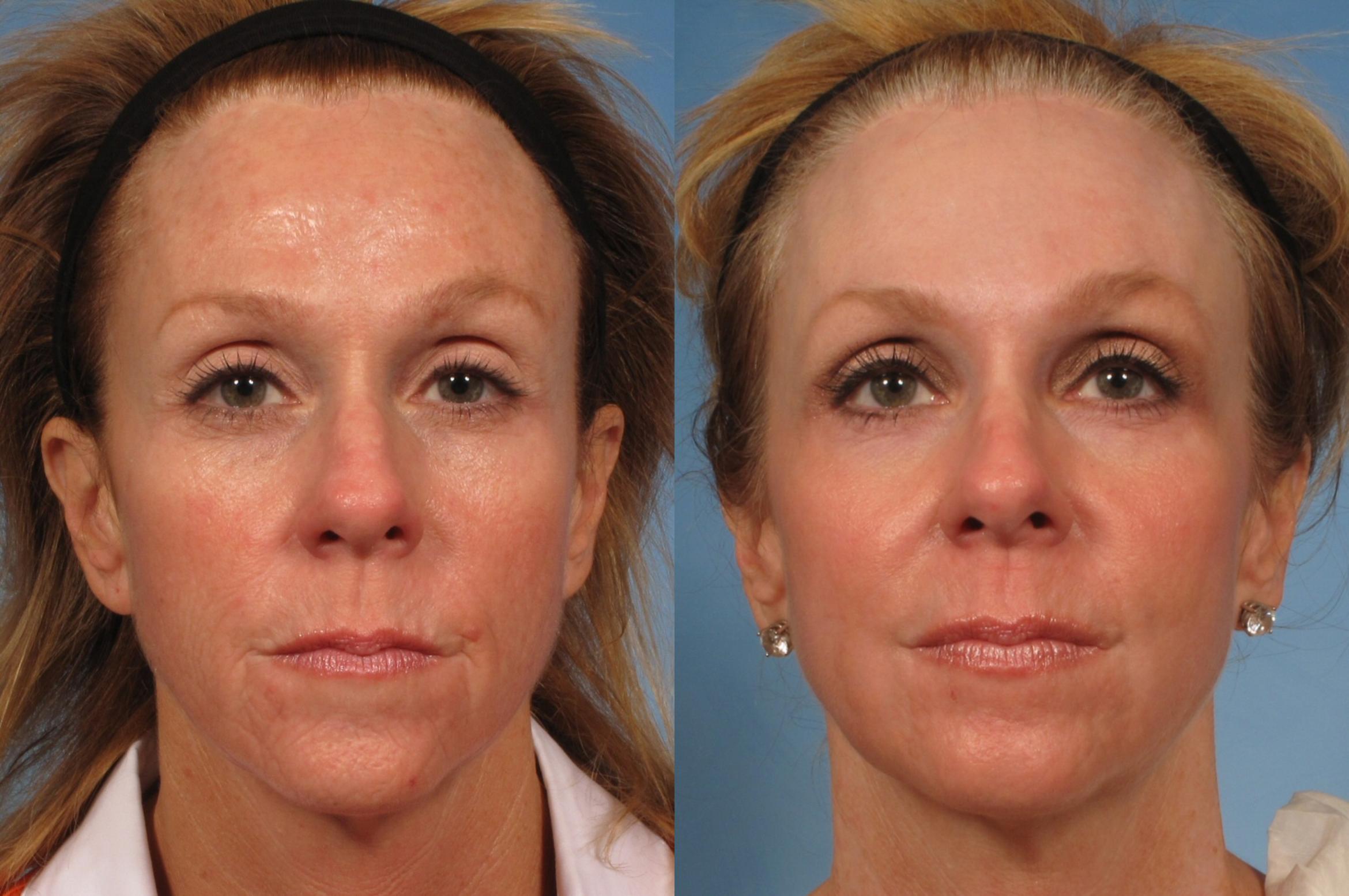 Before & After

This 50 year old woman was unhappy with the deep lines of the around the eyes, lips and cheeks. She wanted the texure of the facial skin to be improved. She decided to have board certified plastic surgeon, Kent V. Hasen, M.D. of Naples, Florida perform a deep chemical peel to help address the aging facial changes. As a cosmetic surgeon of the face, Dr. Hasen can offer his patients many options for facial rejuvenation that range from nonsurgical to surgical interventions. For this patient, Dr. Hasen proposed a
Croton Oil Peel (Hetter Peel or modified Phenol Peel).
This leads to impressive long term improvement in the texture of the skin without the pigment loss seeen with the CO2 laser. To find out more about this deep chemical peel that Dr. Hasen performs,
click here.
Back to top