Kent V. Hasen, MD: Aesthetic Plastic Surgery & Med Spa of Naples
3699 Airport Pulling Road North
Naples, FL 34105
Phone: (239) 262-5662
Monday-Friday: 9 a.m.–5 p.m.

Croton Oil Peel Case 123
*Keep in mind that each patient is unique and your results may vary.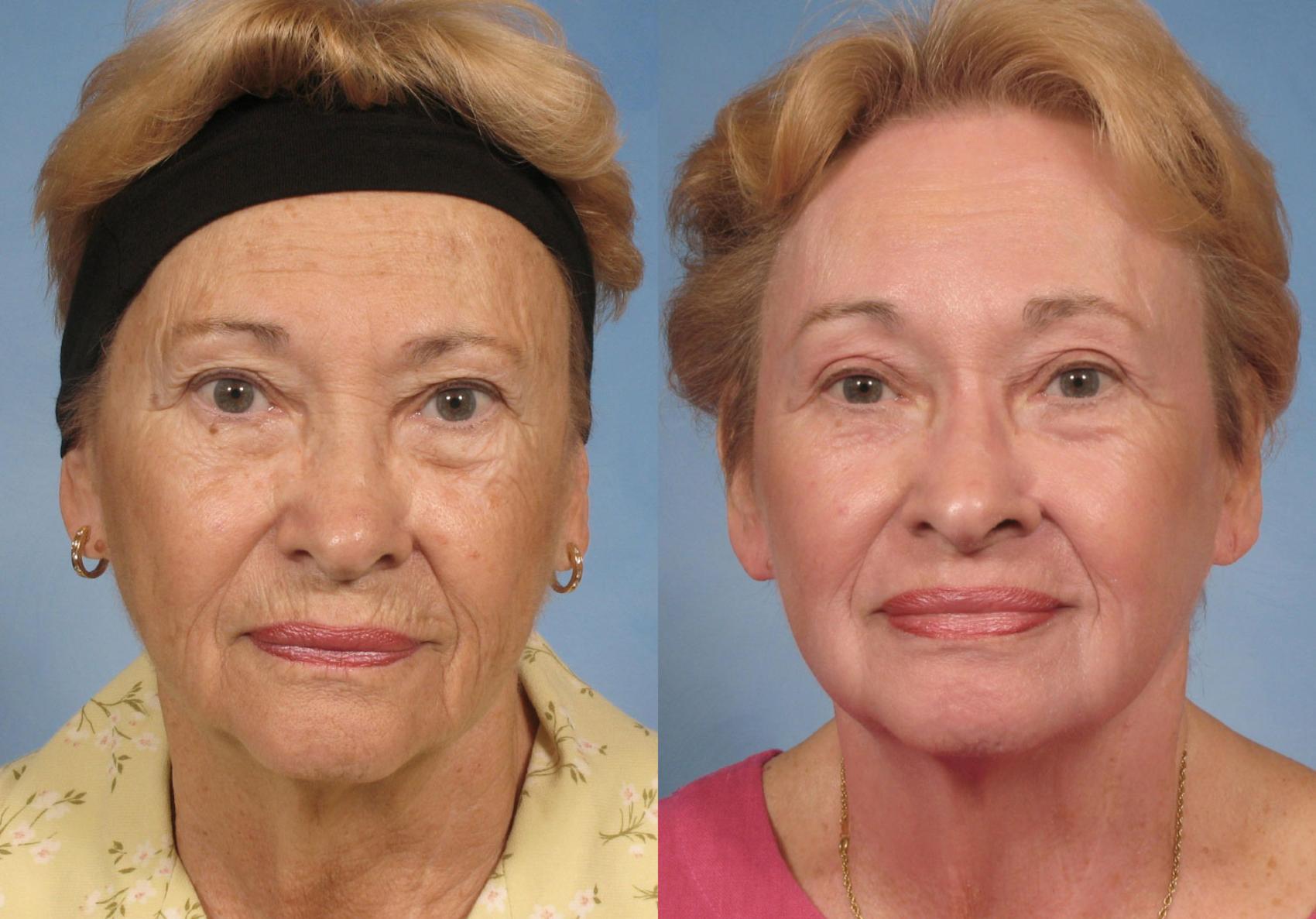 Before & After

This 76 year old woman initially thought she needed a facelift, but was most concerned with the appearance of her skin and wrinkles on her face. After a lengthy personalized consultation with Naples based cosmetic surgeon, Kent V. Hasen, M.D., the patient decided to undergo a deep chemical peel of the face called a "Croton Oil" Peel. This peel is a modification of the original Baker-Gordon Phenol Peel formula. Dr. Gregory Hetter made modifications to this peel and it is sometimes called the "Hetter Peel." A phenol peel or croton oil peel is the deepest of the peels. As a board certified plastic surgeon, Dr. Hasen can assess each patient and offer both surgical and non-surgical options for his patients. This patient is estactic with the improvement in the facial wrinkles and spots that she received from the Croton Oil Peel that Dr. Hasen perfomed in the privacy of his accredited operating room suite. To find out more about this Phenol-Croton Oil Peel, click here.
Back to top